Dreesha Performing Arts Festival at Qatar Foundation Supports Young Innovators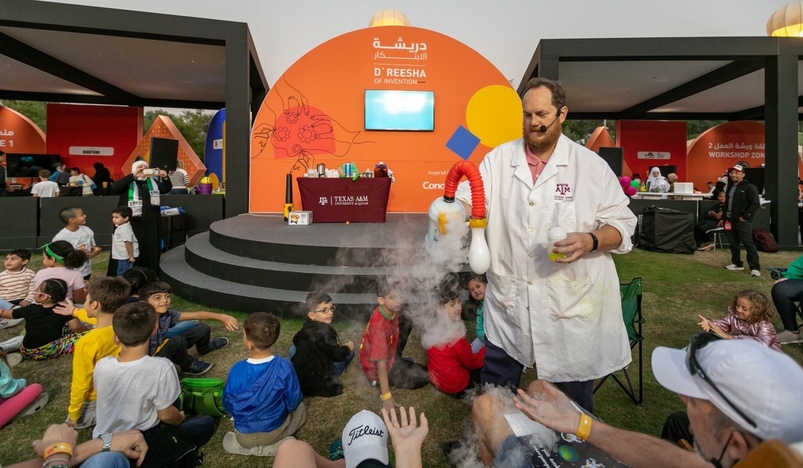 Dreesha Performing Arts Festival at Qatar Foundation
Dreesha Performing Arts Festival at Qatar Foundation hosted variety of scientific activities for children to help them explore the world of science.
Held at the Oxygen Park in Education City under the title "Travel and Adventure", this year's edition of the seven-day festival, that coincides with the ongoing FIFA World Cup Qatar 2022, is called D'reesha of Invention, and it is sponsored by ConocoPhillips Qatar.
The activities provided included helping children to learn about the solar system, make inventions, playing puzzles, and learning about robots, among others.
Some of the activities enabled children to travel to different parts of Qatar and learn about its history.
Omar Khan, from Gamyra, a company that provides effective virtual educational experiences, hailed the company's participation as a tool to expand their influence and bolster their presence in Doha.
Khan added that this activity helps to explore Qatar's progress from the past to the present, as it includes a number of simple questions that attract children's attention and introduce them to the most prominent landmarks in the country, such as the Qatar National Museum and Stadium 974, and it also includes information about the FIFA World Cup Qatar 2022.
The activities organized by Texas A&M University in Qatar, one of the partner universities of Qatar Foundation, included educating children about robots and various engineering concepts. The Thuraya Planetarium provided an opportunity for visitors to learn about the planets of the solar system through activities of virtual simulation and telescope use.
Director of the Global Center for Water Sustainability, a subsidiary of ConocoPhillips, Dr. Samer Adham, said that creativity has an important role in the center's work as it helps attract public interest and inspire the next generation.
The nature of our work in the field of education and water sustainability researches requires communicating complex ideas to the public in an interesting manner, he said.
The festival runs through Dec. 17.
(QNA)