Doha Port will be Attended by 58 Cruise Ships in the Upcoming Season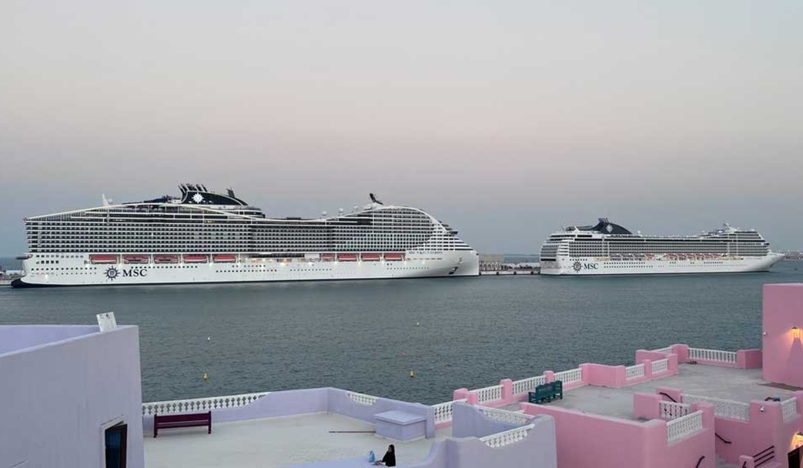 Cruise Ships in Doha Port
The country's 2022–2023 cruise season officially began with the French ship Le Bougainville's docking at Doha Port yesterday. There will be a total of 58 cruises calling on Qatar during the current season, which will go through April 2023.
This season, Qatar will welcome a number of cruise ships, including Le Bougainville, MSC World Europa, Artania, Costa Toscana, AIDACosma, Emerald Azzura, Mein Schiff 6, and Ocean Odyssey.
In a tweet, listing the names and the arrival dates of the cruises that will dock at Doha Port, Mwani Qatar tweeted, "In total 58 cruises are scheduled to call Doha Port in the new 2022-23 cruise season." It further added that six cruise liners will make their maiden calls to Qatar during the season which will continue until April 2023. 
The launch of the renovated Doha Port, which underwent a significant makeover into the primary hub for cruise ships, is expected to result in a particularly vibrant cruise industry, according to Qatar Tourism.