Doha's best Breakfast Spots!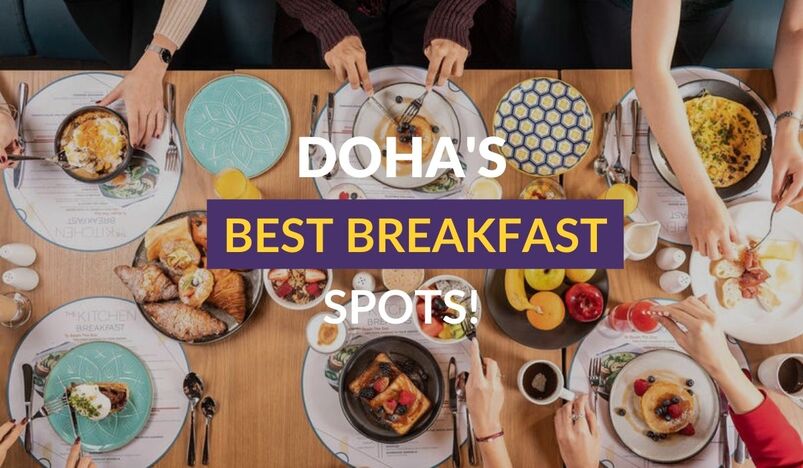 Doha's Best Breakfast Spots !
Find where to go for a sumptuous start to your day. Breakfast is the most overlooked dining opportunity; despite the argument that it's supposed to be the most important meal of the day, most of us skip right to lunch. However, many Doha restaurants feature quality and delicious start every morning. 
Getting out of bed early, especially on the weekends for breakfast, must be somewhere special. We've put together a list of some of our favorite breakfast spots in Doha. As they say, Skip rope, not breakfast. 
Sugar and Spice 
This little eatery inside Aspire Park is one of our favorites. It has a very homely ambiance with fantastic décor. Serving excellent breakfast meals as well as sugar, spice, and everything nice! During the winter, we love taking strolls at Aspire Park or going for a walk before our sumptuous breakfast.  
Opens: Sat-Thu 9am-10.30pm; Fri 1.30pm-midnight. Aspire Park, Baaya (4038 9668).
The Kitchen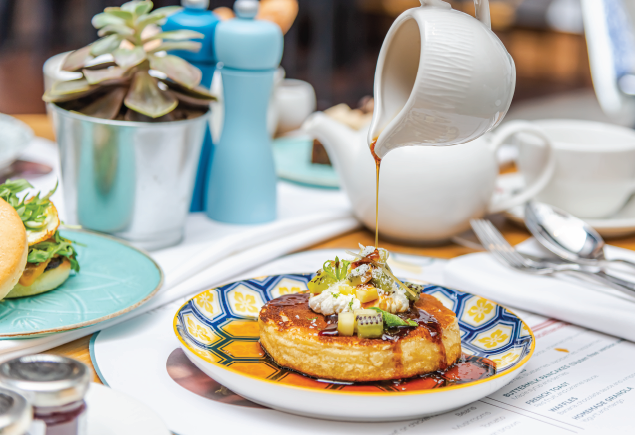 There is nothing better than a good breakfast buffet on a lazy Saturday morning! The Kitchen offers one of the best – from eggs to scrumptious pastry! Waffles and much more. They also have a Friday brunch club that's worth joining if you become a regular.
Opens:  Daily 7am-11am, noon-3pm, 6pm-11pm. Hilton Doha The Pearl Residences, Abraj Quartier (4492 4610).
Layali Al Qahira
This restaurant at the heart of Souq Waqif will transport you to Egypt. They serve beautiful, authentic Egyptian breakfast. Crowned with fresh Arabic bread made by Um Muhammad right by the entrance! She sends it to your table straight from the oven, and it's the perfect accompaniment to the yummy dishes served.
Opens: Daily 9am-12pm. Al Jasra, Opposite Souq Waqif Art Center, Souq Waqif, Doha (444432999)
Eau De Rose 
May the rose surround you! To say it's a beauty is an understatement! The rosy and pastel-colored décor is an open invitation for you and your friends to enter. And of course, they serve delicious creatively presented breakfast, traditional Qatari dishes, and international all according to your pallet's dictation! They also have a welcome oud smoke that will enliven your mood. Finally, end your breakfast with one of their sumptuous desserts! 
Opens: Daily 8am-11:30pm. Villaggio Mall, Mall of Qatar, Gulf Mall (33263234) eauderose.qa
Le Colonial 
This spot in the Al-wadi Hotel is fantastic for breakfast. With great views of Souq Waqif and a menu with more food than you could, you'll ever be able to try. You will find anything you fancy! Arabic breakfast? French? Perhaps Turkish? Pancakes? … here, you will get whatever you want.
Opens: Daily 6am-3pm. Al Wadi Hotel Doha - MGallery, Msheireb Downtown Doha (4009 9999).