Digital copy of children's QID now accessible via Metrash2: MoI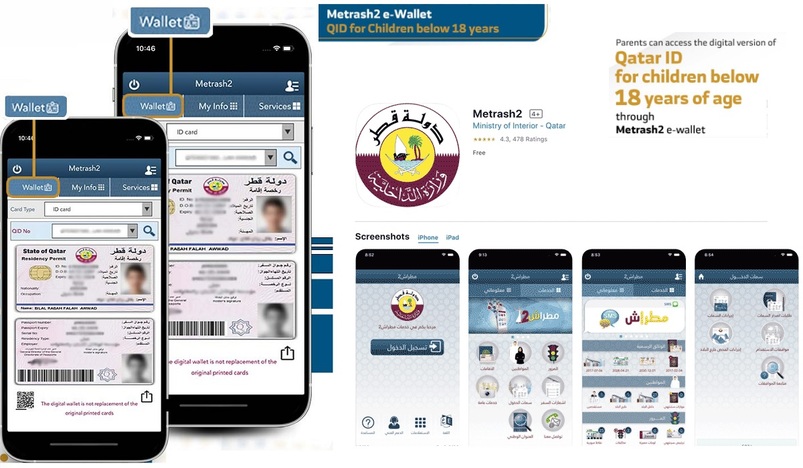 Children's QID Digital Copy
Qatar residents can now access the digital version of the Qatar ID (QID) of children below 18 years of age through Metrash2 digital wallet, the Ministry of Interior (MoI) said.
In a Twitter post, the Ministry has announced that to access the digital copy of the QID for children, users need to click on the wallet option from the top menu in the Metrash2 app and select the required QID no from the dropdown list.
This e-wallet can be used for official transactions while accessing the services provided by different departments or sections of the MoI.
The Metrash2 app offers over 220 active services available in 6 languages, including Arabic, English, French, Malayalam, Urdu, and Spanish.
Source: MoI