DICID Holds International Symposium on Dialogue of Religions and Conflict Transformation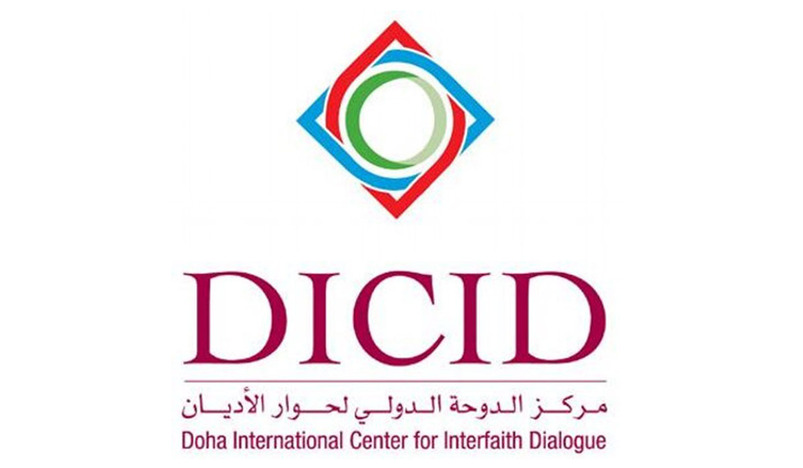 Doha International Center for Interfaith Dialogue
Doha International Center for Interfaith Dialogue (DICID) will hold an international symposium on Wednesday entitled 'Interfaith Dialogue and Conflict Transformation: Towards A Paradigm of Change', in cooperation with the Nordic Center for Conflict Transformation in Stockholm, with the participation of researchers and specialists in the fields of religious dialogue and conflict resolution from the State of Qatar and abroad.
The participants in the virtual symposium will discuss three main themes, the first is entitled 'The Changing Landscape of Conflicts and the role of Interfaith Dialogue', and the second is 'Achievements, Challenges and Opportunities for Interfaith Dialogue as a Means to Sustainable Peace', while the third titled 'Approaches to Violence Prevention and Building Locally Adapted Interfaith Dialogue Models: Concrete Recommendations'.
This symposium comes as a continuation of DICID's efforts to achieve its mission of seeking a constructive dialogue between followers of religions in order to better understand religious principles and teachings to harness them to serve all humanity, based on mutual respect and recognition of differences, in cooperation with relevant individuals and institutions.
In a statement to Qatar News Agency (QNA), HE Chairman of the Board of Directors at DICID Dr. Ibrahim bin Saleh Al Naimi said that the symposium seeks to demonstrate the urgent importance of dialogue, especially religious dialogue, due to the role of religion in the peacemaking process, the profound impact of religious beliefs on building personal, societal and international relations, and the strong influence of religious scholars and leaders on those who follow and trust them, all of which must be invested in managing and resolving conflicts.
HE stressed that if everyone worked together in the meetings to discuss what is common to all, there is a duty to meet and work to address conflicts that arise from religious differences, and the need for such an approach increases at a time of turmoil and conflicts that beset all of everyone and the world today.
On this occasion, His Excellency pointed to the leading role of the State of Qatar in promoting dialogue and resolving conflicts and stated that no one can deny the leadership of the State in many areas, such as in combating terrorism and conflict resolution, which has earned it a prestigious global status and made it one of the world's most influential countries in such issues.
HE Chairman said that thanks to the directives of the wise leadership in the State of Qatar, DICID has become an international incubator to spread the culture of dialogue and call for peace and coexistence, and there is confidence in DICID's international partners in the conferences and seminars that they hold.
SOURCE: QNA