Devastating Tornado Sweeps Across Several Counties in California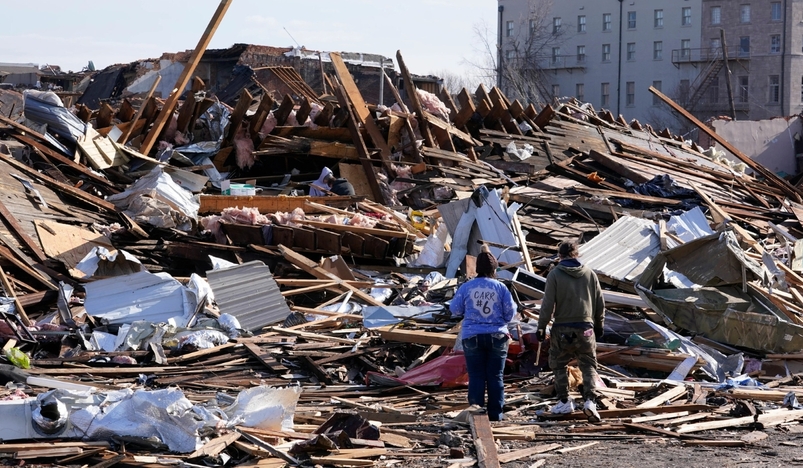 A series of storms that have been hitting the US state of California
A series of storms that have been hitting the US state of California for days have turned into a tornado in a number of counties, causing human losses and material damage.
The tornado hit the city of Montebello in Los Angeles, injuring one person, destroying rooftops and flying debris for hundreds of feet into the air.
The United States National Weather Service noted that winds in the area reached about 177 kilometers per hour. It was the strongest tornado to hit the Los Angeles area since March 1983.Some 82 thousand consumers across the state were without power on Wednesday. The series of storms hitting several counties, including Francisco, Santa Cruz and Contra Costa, has left five deaths to date.
The United States is hit by dozens of devastating tornadoes every year. On March 4, at least seven people were killed and millions of people were without power due to storms, tornadoes and heavy rains in southern United States. (QNA)