Defense Ministry Signs Memorandum of Cooperation with Pakistani Defense Ministry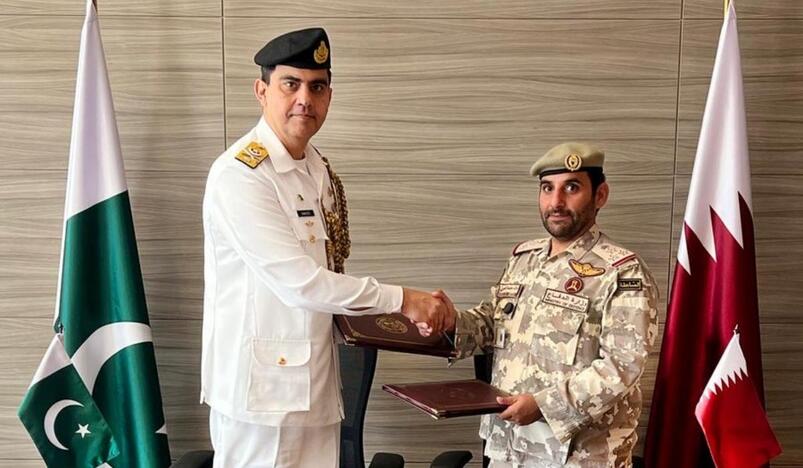 Defense Ministry Signs Memorandum of Cooperation with Pakistani Defense Ministry
The Ministry of Defense has signed a Memorandum of Cooperation with the Ministry of Defense of the Islamic Republic of Pakistan, pertaining to technical arrangements regarding the provision of ships by the Pakistan Navy to secure the FIFA World Cup Qatar 2022.
The memorandum was signed on behalf of the Ministry of Defense by Deputy Chairman of the Executive Committee for Security and International Relations Brigadier General Khaled Mohammed Al Nuaimi and on behalf of the Pakistani side by Pakistan's Defense Attache to Qatar Commodore Sharjeel Iftikhar.
The technical arrangements aim to define and organize responsibilities related to the cooperation between the two parties and the contribution of the Pakistani Armed Forces in providing support for maritime security during the FIFA World Cup Qatar 2022.
(QNA)