Danny Fenster: Myanmar court gives US journalist 11 years jail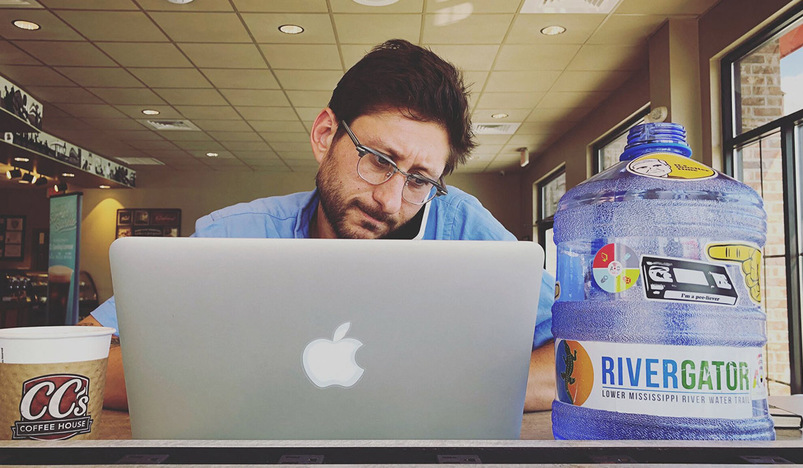 Danny Fenster
A Myanmar military court has sentenced US journalist Danny Fenster to 11 years in jail.
Fenster was found guilty of breaching immigration law, unlawful association and encouraging dissent against the military.
He was earlier this week slapped with two additional charges of sedition and terrorism, which carry a maximum sentence of life imprisonment.
A verdict on the new charges has not yet been given.
Fenster, 37, who was the managing editor of online site Frontier Myanmar, was detained at Yangon international airport in May.
He is one of dozens of local journalists that have been detained since a military coup in February.
According to Frontier, Fenster had earlier worked for Myanmar Now, an independent news site that has been critical of the military since the coup.
"The charges were all based on the allegation that he was working for banned media outlet Myanmar Now. Danny had resigned from Myanmar Now in July 2020 and joined Frontier the following month, so at the time of his arrest in May 2021 he had been working with Frontier for more than nine months," said the news site.
"There is absolutely no basis to convict Danny of these charges."
Fenster's sentencing comes months after a Japanese freelance journalist was arrested in Myanmar and charged with spreading fake news.
Yuki Kitazumi, who was reporting for many of Japan's major news outlets, was one of few foreign reporters in Myanmar. Myanmar authorities maintain he violated the law but released him because Japan had requested it.
The US has pressed the military government to release Fenster, but a military spokesman insisted that the reporter needed to be held in custody.
Myanmar's military leaders seized power in February after suffering a massive election defeat at the hands of the ruling National League of Democracy.
It claimed it had no choice but to orchestrate the coup because of widespread fraud in the poll, despite the country's election commission saying there was no evidence to support these claims.
Since then, at least 1,178 people have been killed and 7,355 arrested, charged or sentenced in a crackdown on dissent, according to the Assistance Association for Political Prisoners.
Source: BBC