Dakar Rally: Al Attiyah Maintains Leadership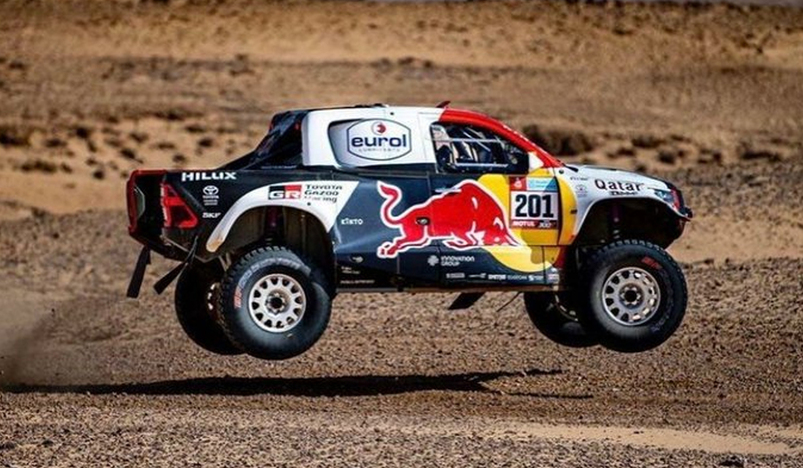 Dakar Rally: Al Attiyah Maintains Leadership
Qatari driver Nasser Saleh Al Attiyah maintained the overall lead in the Dakar Desert Rally held in Saudi Arabia for the third year in a row, with the conclusion of the seventh stage which took place for 402 km from the Saudi capital Riyadh to Dawadmi.
Al Attiyah and his French navigator Mathieu Baumel aboard their Toyota Hilux T1+, finished second behind the French Sebastien Loeb, driver of the Bahrain Raid Extreme team, who managed to win first place for the second time in the current edition.
Nine times world rally champion Loeb crossed the distance, 5 minutes 26 seconds ahead of Nasser Al Attiyah, to take second place in the general classification.
Al Attiyah, the leader, with a time of 23:52:22 minutes, seeks to achieve his fourth victory in Dakar and become the first Arab driver to win in the Kingdom of Saudi Arabia, knowing that his last victory dates back to 2019 with the Toyota team in particular, to return and occupy second place four times in the last six years.
Source: Reuters / Saudi driver Yazeed Al Rajhi is in third place with more than 8 minutes behind French Sebastien Loeb.