Customs officials at Hamad International Airport seized banned pills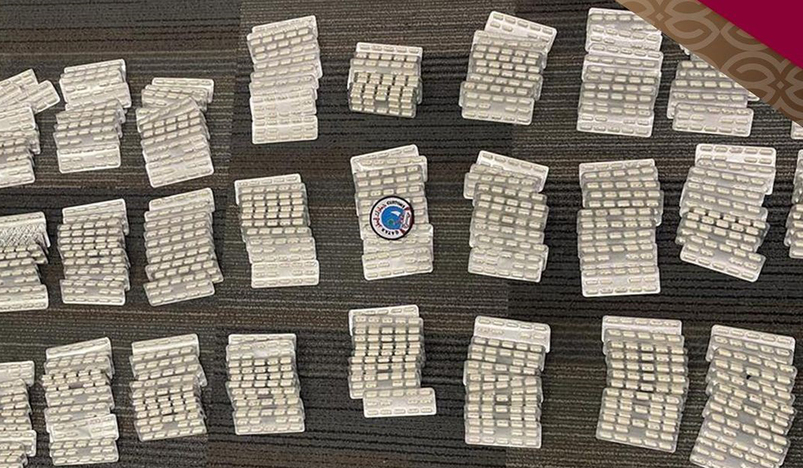 Banned pills
Over 4,000 banned tablets were seized by Customs authorities at Hamad International Airport (HIA).
In a social media announcement, Customs stated that it has foiled an attempt to smuggle 4,200 tablets of pregabalin. The smuggling attempt was thwarted upon suspicion that a passenger's suitcase contains banned substances. 
In several photos shared on social media, authorities showed the pills were hidden inside a suitcase. 
Recently, the Land Customs Administration at Abu Samra Port also foiled an attempt to smuggle hashish into Qatar. The department seized 105.85g of hashish hidden in a secret way inside one of the vehicles entering the country.
The Customs Department has been warning against bringing illegal goods into the country. They are equipped with all means of support including the latest devices and continuous training to read the body language of passengers and to be aware of the latest methods followed by smugglers.