Commerce Minister Inaugurates Build Your House Exhibition 2022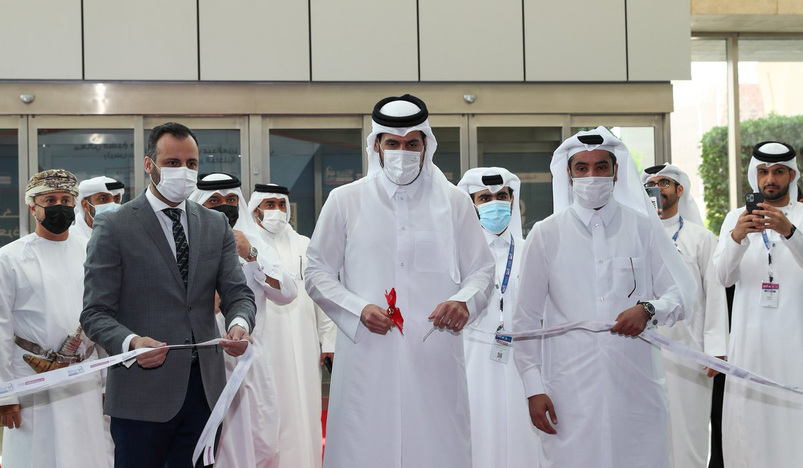 Sheikh Khalid bin Khalifa bin Abdulaziz Al-Thani
Under the Patronage of HE Prime Minister and Minister of Interior Sheikh Khalid bin Khalifa bin Abdulaziz Al-Thani, HE Minister of Commerce and Industry Sheikh Mohammed bin Hamad bin Qassim Al Abdullah Al-Thani inaugurated on Monday the third edition of the three-day Build Your House Exhibition (BYH) 2022 at Qatar National Convention Centre (QNCC).
Commencing the ribbon cutting ceremony, dignitaries were led on a VIP tour of the BYH Exhibition 2022, meeting some of the 150 exhibitors participating in this year's event.
Another major attraction of BYH Exhibition 2022 is the Knowledge Sharing Conference and Future and Smart Living Conference, which enable attendees to and enjoy practical advice and inspiration from over 28 key speakers from institutions such as Civil Defence, Ashgal, the Ministry of Social Development and Family Services, AIA Middle East, Jaidah Group, Qatar University and VCUarts Qatar.
Each event day sees a new line of speakers from 11 am - 7 pm covering a wide range of subjects from technical requirements to smart home solutions for assisted living.
A catalyst for collaboration, BYH Exhibition brings leading industry experts, government entities, and Qatari nationals together under one roof. This vital platform stimulates the housebuilding industry - previous events have generated an estimated QR400M worth of deals per edition - inspires learning and development and enables Qatari homebuilders to construct homes that are fit for the future.
Attendees to BYH Exhibition 2022 can visit over 150 exhibitors from five main sectors - Consultants, Contractors, Suppliers, General Services, and Smart Solutions - enabling them to building a network of contacts, source consultants and discover all the materials they need to bring their home and renovation projects to life. Guests can expect to walk away with exclusive offers and services from exhibitors and discover a wealth of new brands and products from Turkey and Portuguese companies, exhibiting at these international pavilions.
Keen to create a platform that nurtures the Qatar's future design talent, BYH Exhibition 2022 held the second Junior Interior Designer Competition in conjunction with VCUarts Qatar. Ten students took place in the design challenge, and the winning entries will be announced and on view from tomorrow, Tuesday 29 March from 3 pm.
Moreover, the Portuguese Association of Wood and Furniture Industries (AIMMP), under the auspices of which Portuguese companies will showcase their products, said the participation aims to pave way for enhanced exports of wood and furniture products to Qatar.
"We are excited about our debut participation in Doha and we look forward to building the presence of Portuguese furniture and wood products here where there is high demand for European made furniture. There is strong affinity for Portuguese wood and furniture products in Qatar already and we believe it is time that we endeavor further to expand presence," the AIMMP said in a statement.
The BYH 2022 will open its doors to the public daily from 10 am to 10 pm.
(QNA)