Celebrating Al Zubarah Archaeological Site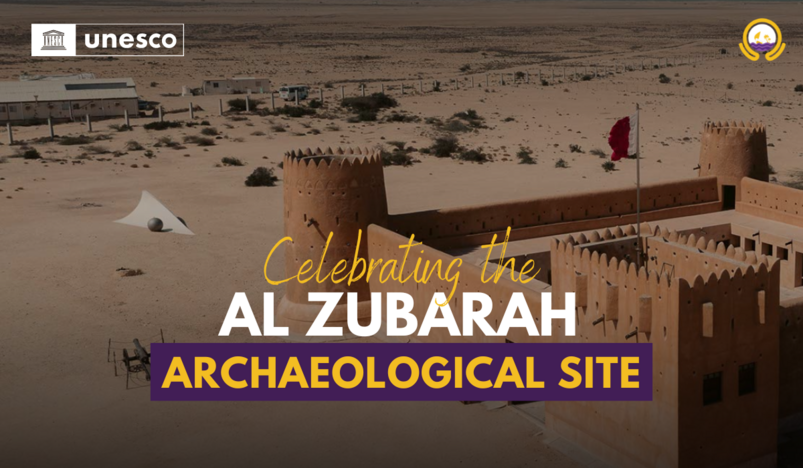 Celebrating Al Zubarah Archaeological Site
Al Zubarah Archaeological Site is Qatar's first and only UNESCO World Heritage site, located in the northwest of Qatar. Dating back to the 18th and 19th centuries when it was a prosperous pearl fishing and trading town, the site provides an incredible glimpse into Qatar's rich history and culture today.
The town of Al Zubarah was founded in the late 18th century and quickly became one of the most important centers of pearl fishing and trade in the Persian Gulf. The town's strategic location, at the northern tip of Qatar, allowed it to control access to the Gulf, making it a key trading hub between Asia and Europe and attracting people from all over the Gulf region, who built magnificent houses, mosques, and markets.
Although abandoned in the early 20th century, with much of its infrastructure dismantled or destroyed, Al Zubarah boasts well-preserved buildings and architecture, which combine elements of traditional Qatari, Persian, and Indian styles.
Today, Al Zubarah Archaeological Site is a major tourist attraction in Qatar, drawing visitors from all over the world. The site covers an area of about 60 hectares and includes the remains of the town's defensive walls, gates, and towers. Visitors can also see the remains of the town's houses, mosques, markets, and public buildings, which provide a fascinating glimpse into life in the town at the height of its glory.
The site also includes a visitor center, where visitors can learn more about the history and culture of the town, as well as the archaeological work that has been done to preserve and restore the site. The center features a range of interactive exhibits and displays, including multimedia presentations and artifacts from the site.
Al Zubarah Archaeological Site is not only an important historical site but also an incredible cultural asset for Qatar. The site represents an important chapter in Qatar's history and provides a unique opportunity for visitors to learn about the country's rich cultural heritage. The site's inclusion on the UNESCO World Heritage list is a testament to its importance and its potential to attract visitors from all over the world.