Can a Tourist or Business Visa Be Transferred to a Qatar Residence Visa?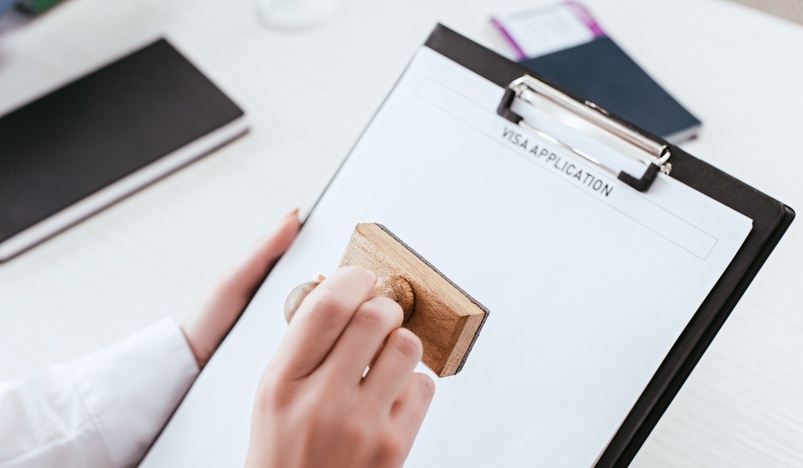 Visas for Employment in Qatar
Can you convert a visit or business visa to a work visa in Qatar? Is it possible to do it without having to leave the country? — The answer to both questions is no.
Visit or business visa holders who are currently in Qatar and planning to obtain a work visa are required to leave the country and process their employment in their nearest Qatar Visa Center (QVC) or apply outside the country, according to Lt. Col. Tariq Issa Aqeedi from the General Directorate of Passports of the Ministry of Interior (MoI) official.
In the recently concluded webinar on "The Services of Gen. Directorate of Passports on Metrash2 and the Services of QVCs Abroad," the MoI speaker added that visit visa holders are also restricted to exit the country and return with the same type of visa.
"Previously, visit visa holders were allowed to exit Qatar and come back with the same type of visa. Today, this is no longer permitted. They need to go back to their country of origin and reapply," he added.
For those entering Qatar on Tourist Visas
In MoI's official website, it is stated that those who are entering Qatar on Tourist Visas are restricted to work in the country. "Please beware that you are not allowed to work." — This is one of the Ministry's directives in the said statement.
For those entering Qatar on Business Visas
In the same statement, the MoI mentioned that a Business Visa holder must adhere to the purpose of his/her visas and leave the country as soon as it expires.
The issue on converting visit and business visas to work visas was raised during the webinar, after Lt. Col. Aqeedi, one of the speakers of the virtual conference, explained the services of the Gen. Directorate of Passports on Metrash2.
As part of his presentation, he stressed that:
"All work visa applicants to the State of Qatar will be required to enroll their biometrics data, sign work contracts and undergo medical tests at the QVC. The move enables visa applicants to complete the most essential part of their visa process in their country of origin, and aims at guaranteeing employees their rights which are consistent with the best international standards."
What if you have a different type of visa and you found a job in Qatar?
If you have the following visas: Family Visit Visa, Tourist Visa, and Business Visa and you got a job offer in Qatar, you need to return to your country of origin to complete the employment process at the QVC. You cannot travel to other countries to exit for your new Working Visa.
For Husband and Father Sponsorships, no need to go back to your home country. You just need to transfer your visa to your new sponsor after finding a job.
According to Hukoomi, Qatar's e-Government Portal, residents in Qatar who are under the sponsorship of their family members may submit a request to obtain a work permit at the Recruitment Department at the Ministry of Administrative Development, Labor and Social Affairs (MADLSA).
To request a work permit for those Sponsored by Family Members, click here. License Issuance fee is QR 500 and QR 60 for Contract Authentication.
What if you are an existing work visa holder?
For Working Visa holders, if you find a new job but you don't have a No Objection Certificate (NOC) you need to go back to your country of origin and do the process again at the QVC.
If in case you finish your contract, you just need to transfer your sponsorship. But for those with an unfinished contract, they are required to do all the process again at the QVC.
If you leave Qatar without giving a notification or completing your notice period, you will not be able to return to work in Qatar for one year.