British Council Qatar Announces Programme for 7th UK Festival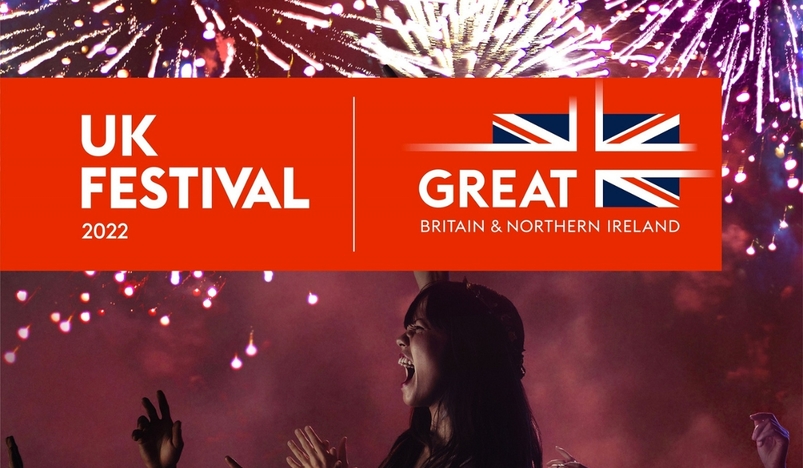 British Council UK Festival
 British Council Qatar and the British Embassy, in partnership with Katara Cultural Village Foundation, is pleased to announce the final programme of the 7th UK Festival, which will explore the theme of Sport for Good and the strong and ongoing relationship between the UK and Qatar through a range of cultural events and activities.
The 2022 UK Festival will run from 23 - 29 November, most of the activities will take place in the Katara Cultural Village Foundation and some activities will also take place in the Museum of Islamic Park.
HMA Jonathan Wilks of the British Embassy Qatar, H.E. Dr Khalid bin Ibrahim Al Sulaiti, General Manager of Katara Cultural Village Foundation, and British Council Qatar Country Director, Dr Waseem Kotoub welcomed the inauguration of the UK Festival 2022.
This year's theme Sport for Good will encourage and promote social inclusion of all communities - through sport and arts. The programme engages youth, the British communities and schools in Qatar and will explore UK culture and values around diversity. The UK Festival also aims to strengthen Qatari awareness of UK expertise in key sectors connected to Qatar's national vision and development priorities.
The UK Festival will run alongside the International Football Tournament and some of the activities will engage with the tournament.
This year's exciting programme includes:
23-25 November: Selector DJ shows – Jamz Supernova will take listeners on a virtual tour of the UK and showcase the best emerging talents across all musical genres.
23-29 November: Photography Exhibition using the power of sport and art to amplify the voices of street connected young people. Mural Creation at Katara Cultural Village - young people and communities around the world in collaboration with UK and local Qatari artists* will work on murals with a message of inclusion and diversity.
23-29 November: Illustration project – Tim Vyner will be drawing live illustrations of everything around him; he will be collaborating with the Qatari artist Kholoud Al-Ali.
23-29 November: Shooting Stars – 10 young people have been trained to take photos of live events at the International Football Tournament, their top picks will be on display in an exhibition.
27-29 November: "For the Game", Parkour Shows at MIA park –  live shows to motivate people to spend less time indoors.
27-29 November: DJ performance by Katie Owen
British Ambassador to Qatar, Jon Wilks said: "I am delighted to support the seventh edition of the UK Festival. It's an exciting programme for an exciting time in Qatar, a special way of bringing people together to celebrate our diverse cultures and strengthen the human bridge between our two countries. With Sport for Good as the theme, the Festival will promote social inclusion, creative opportunities for young people and give audiences a chance to share in the strength of cultural exchange between Qatar and the UK."
H.E. Dr Khalid bin Ibrahim Al Sulaiti, General Manager of Katara Cultural Village Foundation, commented: "This year marks the seventh time that the Katara Cultural Village is a strategic partner to the UK Festival. We are yet again delighted to host this important cultural event and play our part in showcasing how art can bring communities closer. We invite all people, young and old, to come and explore how sport can be a force for good and enjoy all the great forms of arts that will be on display."
Dr Waseem Kotoub, Country Director British Council Qatar, concluded: "the UK Festival soon, it is truly one of the most important events on the British Council Qatar's calendar. The festival celebrates the UK-Qatar relationship, highlights the UK's culture, and creates new opportunities for cultural exchange.
This year's theme Sport for Good embodies the British Council's vision of peace and social inclusion for diverse communities through culture and sport. Equality, diversity, and inclusion runs through much of our work around the world, whether in the arts, education, or sports. All the activities during this year's Festival will showcase, each in its unique and own vibrant way, the role that sport can play in achieving that. I gladly invite all families, residents, and general sport and culture fans to join us at the events."
The UK festival is a partnership between the British Council and the GREAT campaign and supported by many partner organisations and initiatives:
British Embassy Qatar
Katara
QBS Radio
ILOVE Qatar.Net
Welsh Government.
Street Child United
Supreme Committee for Delivery and Legacy
Education above all