Breaking News: Earthquake tremors felt in Qatar and some parts of the Middle East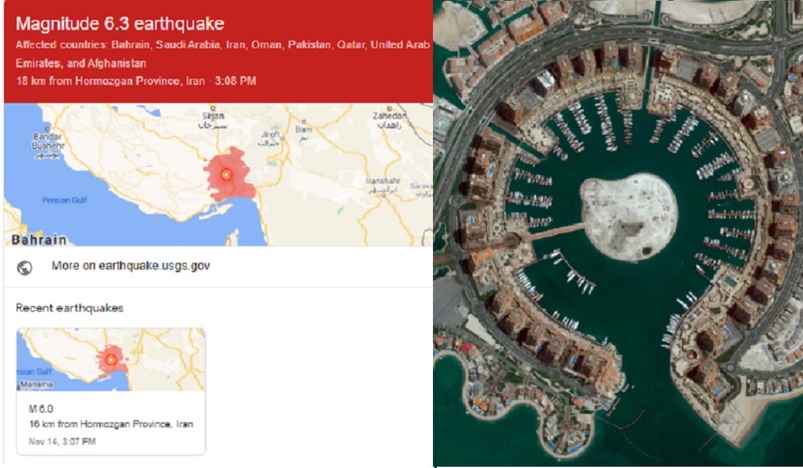 Earthquake tremors in Qatar 2021
Tremors were felt throughout the United Arab Emirates, Bahrain, Saudi Arabia, Iran, Oman, Pakistan, Qatar, and Afghanistan
Mild 6.5-magnitude earthquake tremors were felt in Qatar and some parts of the Middle East today, November 14, 2021 around 4 pm.
According to the European-Mediterranean Seismological Centre (EMSC), the aftershock in Qatar was felt as the result of a 6.5-magnitude earthquake that struck Bandar Abbas in southern Iran.
Authorities confirmed that a magnitude of 6.0 earthquake hit gulf countries including countries: Bahrain, Saudi Arabia, Iran, Oman, Pakistan, Qatar, United Arab Emirates, and Afghanistan.
This footage from Bandar Abbas in south Iran shows dust rising from the hills and lorries swaying during intense 6.5 Earthquake
This is a developing story.