Best Tea Spots in Qatar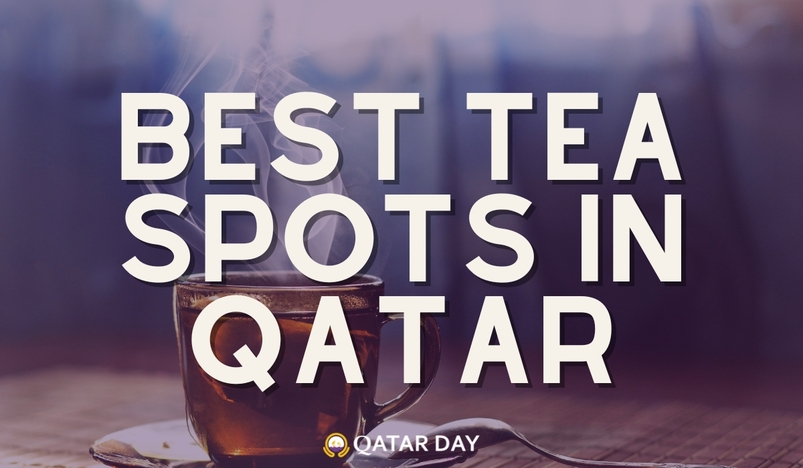 Best Tea Spots in Qatar
Wondering where to get your next cup of tea? Here are a few of our personal favourites.
Cigar Lounge at Marsa Malaz Kempinski: Located in The Pearl-Qatar, the Cigar Lounge at Marsa Malaz Kempinski offers a sophisticated setting for tea enthusiasts. They serve an impressive selection of premium loose-leaf teas from around the world, accompanied by delectable pastries and snacks.
Al Jalsa Garden Lounge at Sharq Village & Spa: Located in Doha, Al Jalsa Garden Lounge is known for its elegant outdoor setting and extensive tea menu. It offers a selection of international teas, including traditional brews, herbal infusions, and specialty blends. The serene garden ambiance adds to the overall tea-drinking experience.
Tea Time is a well-known tea cafe chain in Qatar, with several branches across the country. It is a popular destination for tea lovers and offers a wide selection of teas, ranging from traditional black and green teas to flavored and herbal infusions. Tea Time aims to provide a cozy and inviting atmosphere for customers to relax and enjoy their tea. The cafes often feature comfortable seating arrangements, stylish decor, and a soothing ambiance. They offer a diverse menu that includes various tea-based beverages, such as hot teas, iced teas, milk teas, and tea lattes. Customers can also find a range of pastries, cakes, and light snacks to complement their tea. One of the notable aspects of Tea Time is its emphasis on customization. Customers can often choose the type of tea, the level of sweetness, and additional flavors or toppings to personalize their beverages according to their preferences. This flexibility allows tea enthusiasts to create their own unique tea experiences. Tea Time's popularity in Qatar can be attributed to its commitment to providing quality teas, cozy environments, and a wide selection of flavors. Whether you're looking for a classic cup of tea or a creative tea-based concoction, Tea Time offers a welcoming space to indulge in your tea cravings.
Tea Garden at TORCH: Souq Waqif is a vibrant traditional market in Doha, and within it, the Tea Garden is a popular spot for tea enthusiasts. It offers a variety of teas, including Middle Eastern flavors, and a cozy outdoor seating area where visitors can soak up the bustling atmosphere of the souq.
Chapati & Karak: With multiple branches across Qatar, Chapati & Karak is a well-known establishment specializing in Karak tea. They serve a range of variations, from classic Karak to flavored options like saffron and rose. Chapati & Karak is also known for its freshly made Indian bread (chapati) that pairs perfectly with the tea.
Karak Mqanes: Located in Souq Waqif, Karak Mqanes offers a cozy and authentic setting to savor Karak tea. They focus on delivering a traditional Karak experience, preparing the tea with precision and serving it alongside delectable local snacks and pastries.
Karak Stop: Karak Stop is a popular drive-through and dine-in spot known for its quick and delicious Karak tea. They offer a range of flavors and variations, allowing customers to customize their tea according to their preferences. Karak Stop also serves a selection of snacks and light bites to accompany the tea.
La Parisienne: Located at InterContinental Doha The City, La Parisienne is a French Café that fuses the classic sophistication of a French cafe, bakery and pâtisserie with elements of Doha's modern flair to provide you with an elegant and indulgent experience. From their beautiful "High Tea" to the "Petit Déjeuner à la Française", the cafe gives you an authentic French dining experience unlike any other in the country!
Harrods Tea Room: Harrods tea room gives you a selection that is among the best in the world: Earl Grey, Hawaiian Black, Arishan Tai Milky Oolong, Superior Sencha – these are all yours to enjoy beneath the Art Deco skylight, entertained by live piano music. Changing with the seasons, high tea at Harrods promises a tiered selection of mouth watering treats, from delicate finger sandwiches and freshly baked scones to picture-perfect patisserie.