Best places to watch movies in Qatar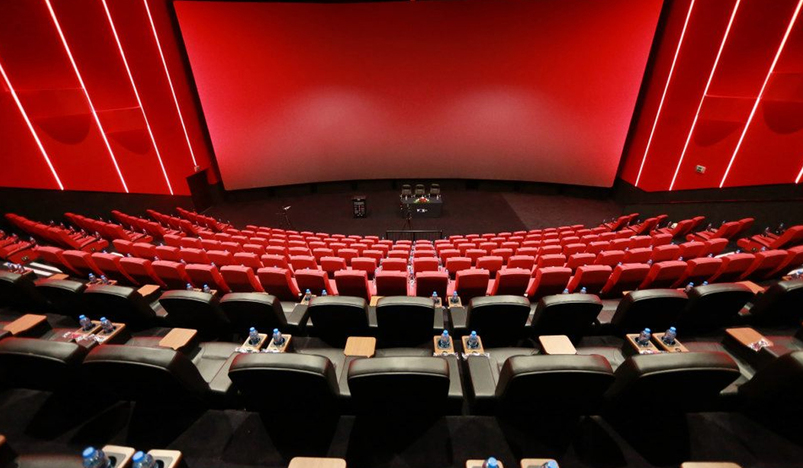 Best places to watch movies in Qatar
Moviegoers and film lovers in Qatar deserve the very best experience. One doesn't go to the cinema to watch a movie every day, but when one decides to go the experience better be worth it. Today we bring you a list of best cinemas in Qatar, where you can enjoy watching a movie in the literal sense of the word. 
Book your Movie Tickets Online Here: https://www.q-tickets.com/qa/Movies/Movies
Cinema Qatar:
This cinema franchise has theatres across Doha city. Cinemas of this franchise screen movies from multiple regions. The seating is comfortable and all theatres are Dolby ready. The tickets are reasonably priced and if you are one of those, who do not like the screen to be too big, then you must check one of the theatres that this franchise operates. 
Flik Cinemas:
Flik Cinemas have a presence in Mirqab Mall and Lagoona Mall. The unique thing about Flik Cinemas is their dining service. At Flik you can enjoy a selection of cinema classics, from popcorn and nachos to pick and mix sweets and pre-packaged chocolates, together with a great choice of hot and cold food options. The Flik platinum menu offers the finest culinary creations and VIP service. You can order right from the comfort of your own seat in the Flik Platinum theatre. A ticket for the Gold class will cost you QR75. 
The Cinema Palace:
Located on the Al Sadd Street Doha, the movie palace consists of three cinemas using the latest state of the art sound and projection equipment. The cinemas are inspired from the large palace theatres of the roaring 1920's. The Ruby, Emerald and Sapphire Theatres are delightful and cosy offering the latest in English, American and Arabic movies. Special booster seats are available for our younger moviegoers who are not quite tall enough to see over the seat in front of them.  The cinema screens movies in as many as 8 languages. 
Novo Cinemas:
Book your Movie Tickets Online Here: https://www.q-tickets.com/qa/Movies/Movies
This franchise operates four cinemas in Doha. One each at The Pearl, O1 Mall, Mall of Qatar, and Souq Waqif. Novo Cinemas are the regional standard setters in movie screening. Novo brings movies to life, letting guests choose from 2D, 3D, 4D, IMAX with Laser, ATMOS and luxury 7-Star VIP suites for their comfort. Supporting the in-theatre entertainment are bespoke gourmet menus, the latest trends in cinema snacks including frozen popcorn, fresh crepes and healthy treats. No wonder Novo Cinemas won the Most Innovative Cinema award at ComiCon ME 2017. Tickets start at QR90. 
Cineco:
Cineco operates four cinemas in Qatar, one each at Villagio, Gulf Mall, Al Khor, and City Center. Cineco boasts of having the largest screen in the Middle East at its Villagio mall cinema. All Cineco cinemas are Dolby ready and the seating is very comfortable as well. Tickets are reasonable priced as well and the company is soon planning to launch its own online ticket booking service. 
VOX Cinema Qatar:
This is the region's largest cinema exhibitor, it is also the most innovative. VOX Cinemas features high-resolution digital projection systems, immersive digital 3D content, expansive VOX MAX screens, Dolby Atmos and 7.1 multidimensional surround sound systems as well as premium experiences such as IMAX with Laser, THEATRE by Rhodes, GOLD by Rhodes, 4DX and KIDS, designed especially for our little movie fans. It is conveniently located at the Doha Festival City, Umm Salal Muhammed on Level 1. The cinema can screen at least 15 movies simultaneously. Ticket prices vary between QR40 to QR250.