Best Kebabs In Qatar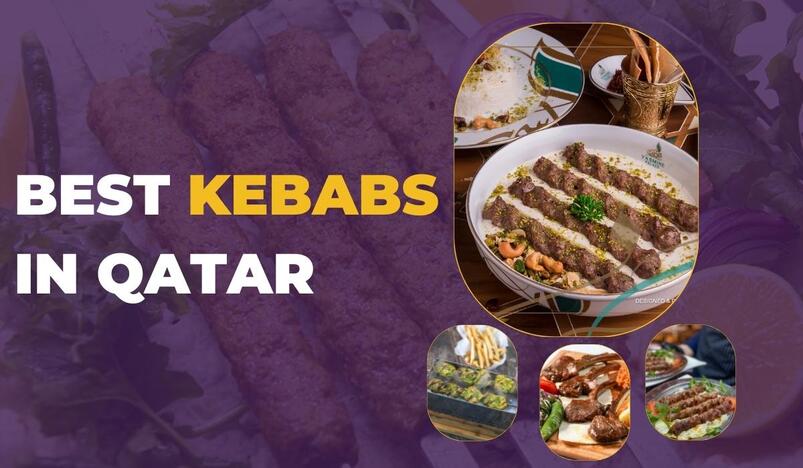 Here are the best kebab spots to try out in Qatar!
Kebabs are the ultimate eat-on-the-go food. Whether it is meat, chicken or veggies, kebabs are the complete collection of meals on a stick. You'll have to agree that a lovely platter of juicy kebabs is a great crowd pleaser. Here in Qatar, there are abundant kebab places for you to try!  
Usta Turkish Kebab and Doner
Usta brings you the best of Turkish cuisine. Usta offers delicious Turkish food, using only fresh and premium ingredients, prepared by experienced Turkish chefs and served by friendly staff. They are primarily known for their kebabs and doners, however, they also offer a comprehensive menu of salads, appetizers, desserts, and beverages. 
Location: Google Maps
Contact: +974 6641 1777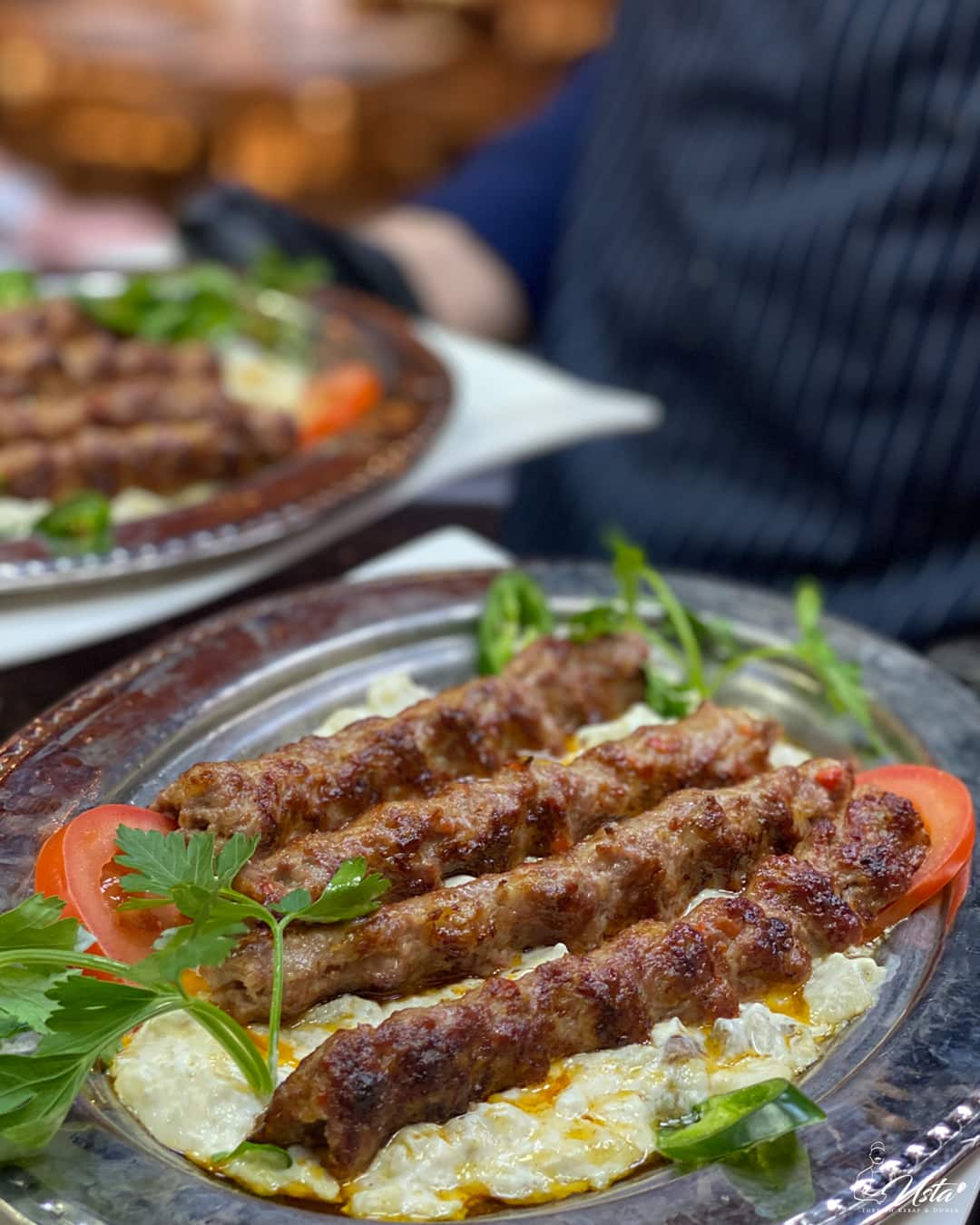 Hasan Kolcuoglu
Adanali Hasan Kolcuoglu Restaurants serve a unique concept of Meter Kebab to its customers, providing delicious food of the highest quality and taste, caring to Hygiene standards and showing true flavours of Turkish hospitality to all our customers around the world.
Location: Google Maps
Contact: +974 4039 4531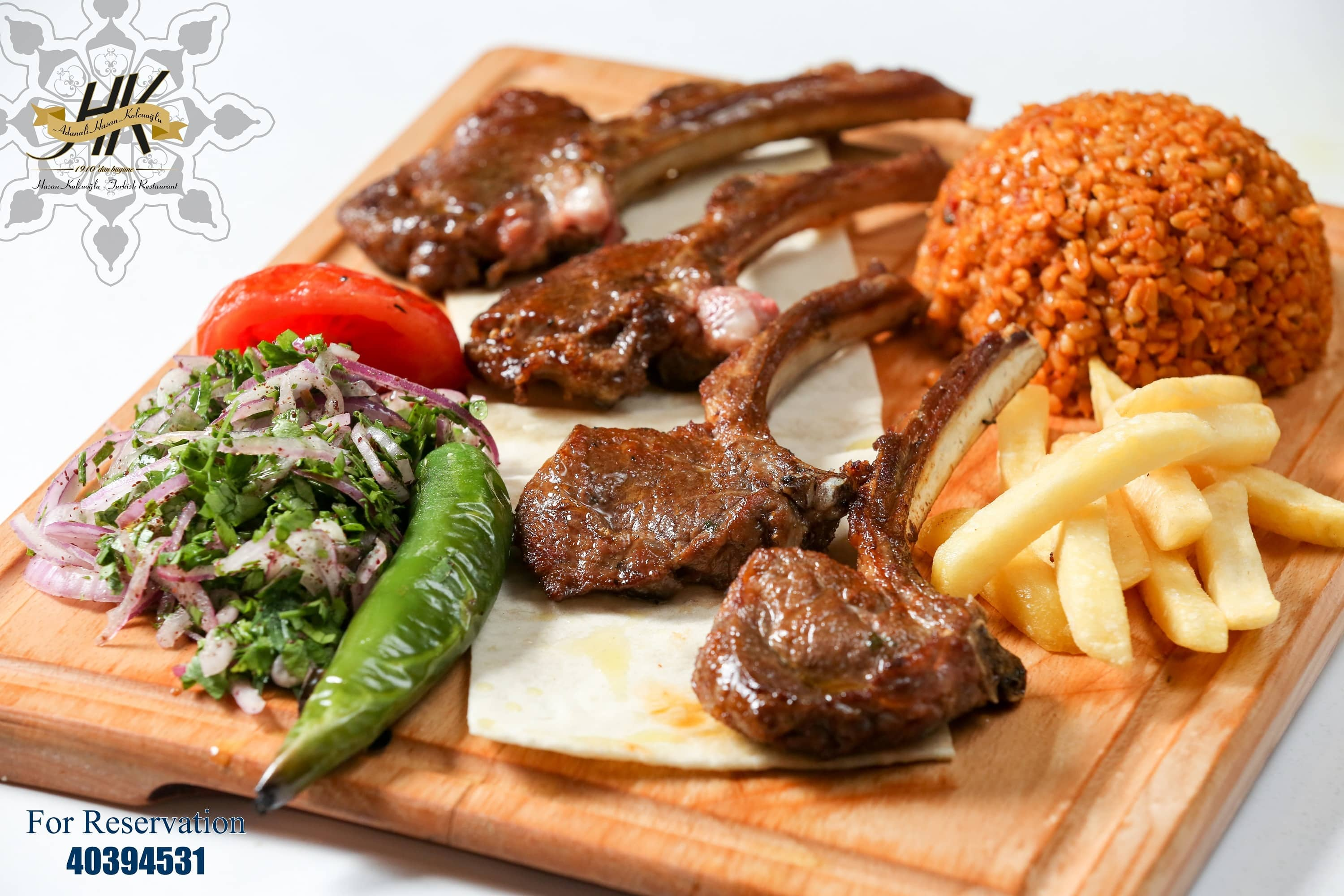 Lamazani Grill
A must-visitable restaurant in the heart of Doha. Lamazani Grill restaurant specializes in kebabs, grill in a Skewer. A variety of meats are available that are cooked to perfection. The juicy and tender kebabs are served along with hammous and Salads.
Location: Google Maps
Contact: +974 4412 0800
Basta 
With a truly unique décor inspired by old souks and peppered with contemporary graffiti, Basta offers hearty and traditional Khaleeji dishes along with delicious, juicy and tender kebabs. Enjoy perfectly seasoned kebabs with fluffy khuboos to have the perfect Arabic meal.
Location: Google Maps
Contact: +974 5000 1866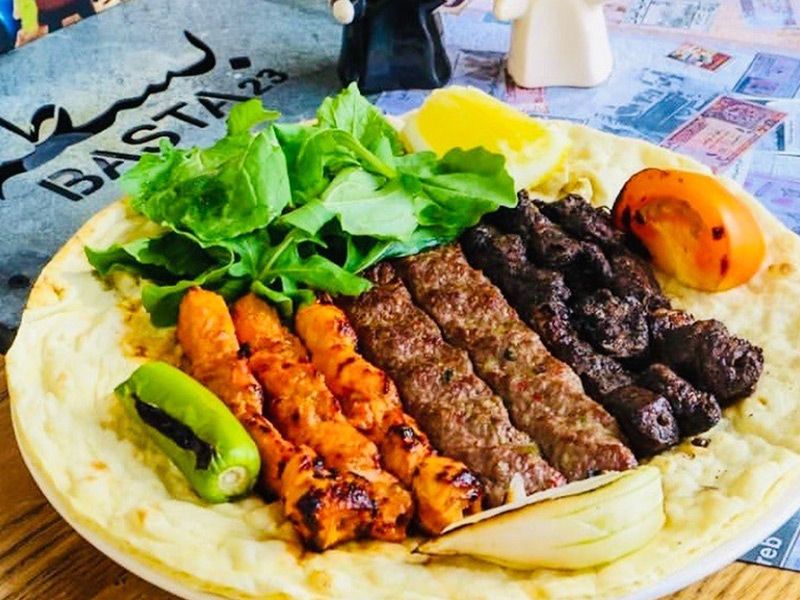 Sukar Pasha Ottoman Lounge
Sukar Pasha Ottoman Lounge casual, yet highly luxurious dining abode; a haven where ancient flavors and aromas will seduce your senses. Their food is a respectful take on traditional Ottoman cuisine: exquisitely spiced meats, and seasonal vegetables making the most succulent kebabs.
Location: Google Maps
Contact: +974 4408 2000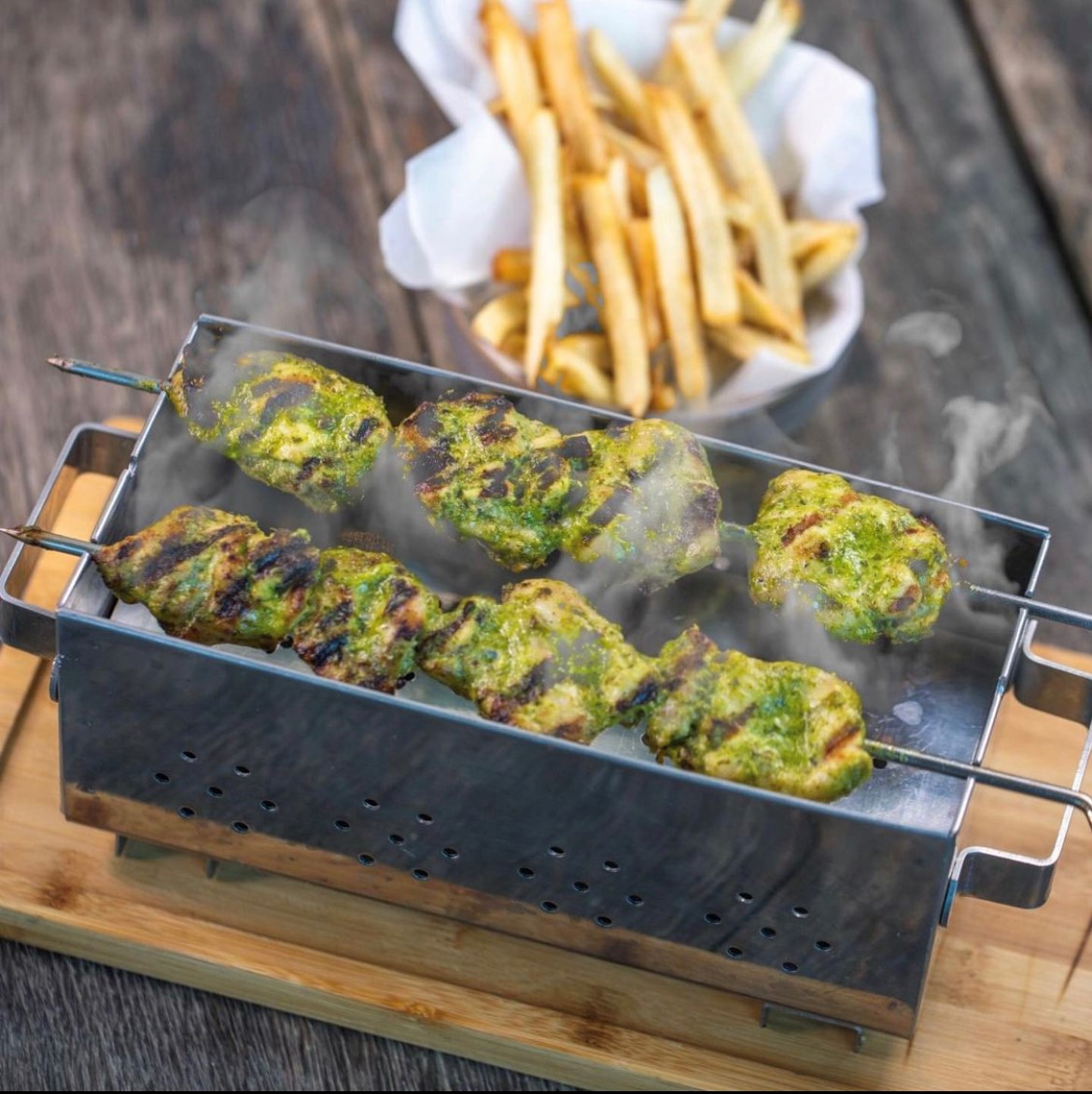 Yasmine Palace
Yasmine Palace is inspired by Arab cultures and civilizations. It serves a beautiful mix of Andalusian, Levantine, and Qatari-inspired dishes, which revolve around a passion for jasmine. Their kebab platters are a must-try with a variety of meats and freshly baked khuboos. 
Location: Google Maps
Contact: +974 7711 1504
Edem 46
One of the best Turkish food you get in town. The food is so delicious here. The mixed grill here is awesome with authentic Turkish flavours! There are many varieties of grills, and kebabs available. Edem 46 serve the food in a moderated way with style, preserving the fragility of the past in the land of Doha.
Location: Google Maps
Contact: +974 4001 7755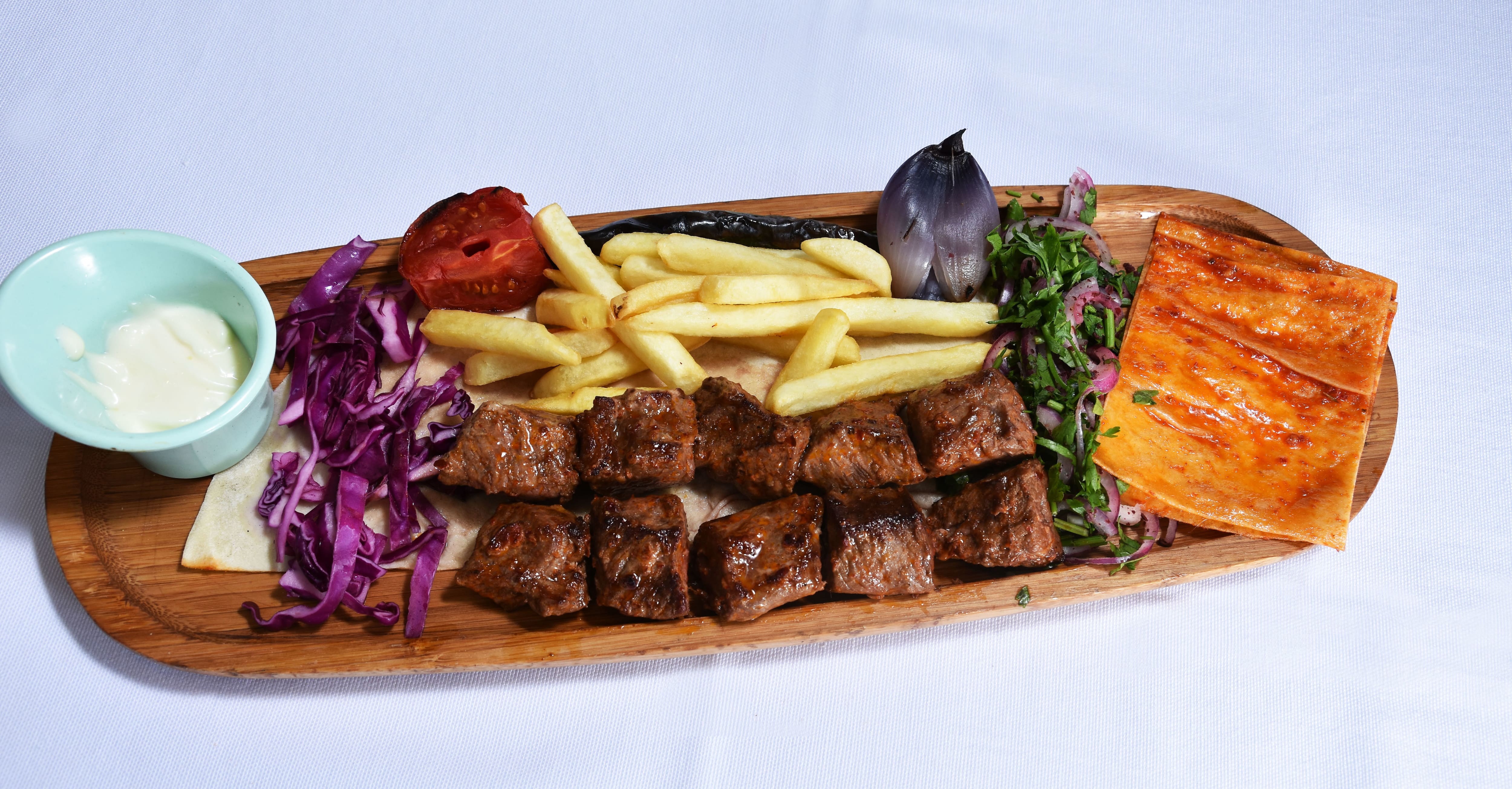 Turkey Central Restaurant 
Turkey Central Restaurant: Hands down one of the best Restaurants in Doha. The restaurant is long-lived in Doha with a Traditional sense of belonging with delicious Arabic Cuisine like Shawarma, Kebab, Bukhari, Sheesh Tawooq, and Mix Grill among the main course. They serve delicious salad, bread, and drinks to go with the food. The food is unmatched in comparison to other places.
Location: Google Maps
Contact: +974 4443 2927