Back to School in Qatar with Full Attendance from Jan 30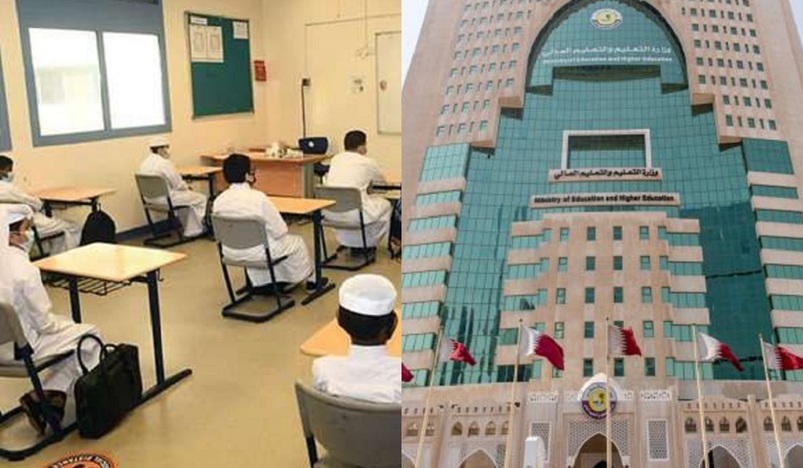 Latest Announcement about Qatar Education During Pandemic
The Ministry of Education and Higher Education (MoEHE) has announced that students will return to schools and kindergartens with full in-person attendance from Sunday, January 30.
In a statement, the ministry said that based on its coordination with the Ministry of Public Health (MoPH), in light of the health indicators of the COVID-19 pandemic, and in the interest of students and their academic future, the following has been decided:
1- Adopting the system of actual attendance of all students in all public and private schools and kindergartens at 100 percent of its capacity, while continuing to adhere to the application of all precautionary and preventive measures, starting from Sunday.
2- Conducting a rapid antigen test on a weekly basis at home for all students of public and private schools and kindergartens for all grades. This is to allow them to enter the school building, provided that the test takes place within a maximum of 48 hours before returning to school, according to the following mechanism: - Conducting a rapid antigen self-test for students at home during the weekend (on Friday or Saturday of each week).
- Bring a (negative) test result with the student to the school by using the acknowledgment form signed by the guardian to conduct the test (the home test acknowledgment form can be obtained through the public services portal and the ministry's media platforms).
- In the case that the student's test result is positive, he must visit the nearest health centre to confirm the result, and if it is confirmed that he is infected with the virus, he must follow the established health isolation procedures, and attend classes through the distance learning system, which will be available if the student's health condition permits this.
3. Rapid antigen testing devices will be provided only to public school students through their schools, and parents can receive them from the school as of Thursday during official working hours, in addition to setting dates for receiving from schools on two days, Friday and Saturday, via text messages that will reach parents.
The ministry pointed out that the health teams affiliated with the Ministry of Public Health will conduct random checks in schools to ensure that the educational process proceeds in a safe and healthy school environment, stressing its commitment and keenness to continue the educational process in a manner that suits all circumstances, with emphasis on applying precautionary measures for students and educational and administrative staff in accordance with the protocol approved by the Ministry of Public Health, especially the obligation to wearing masks, physical distancing, and good ventilation in classrooms and administrative offices.
The Ministry of Education and Higher Education renewed its call on parents and students to adhere to the precautionary measures to preserve their health and to contribute to the continuation of the educational process regularly to compensate for the educational loss during the last period.
Source: QNA