Avoid repeated deleting and downloading of Ehteraz app: MoI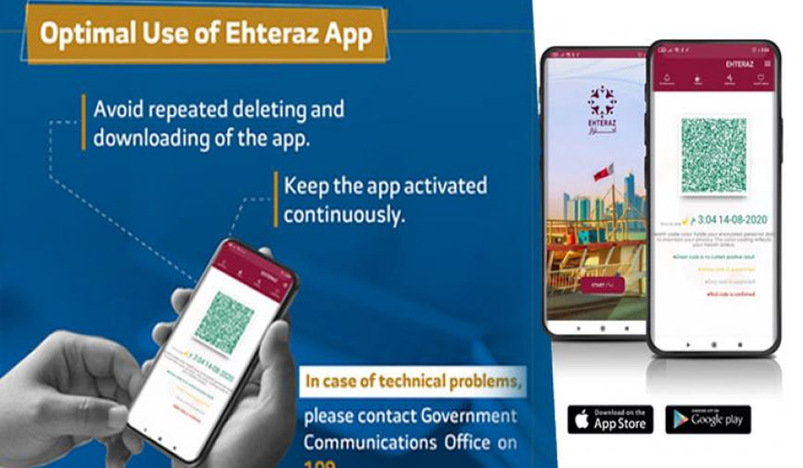 Avoid repeated deleting and downloading of Ehteraz app: MoI
Ministry of Interior (MoI) calls on the public to avoid repeated deleting and downloading of the Ehteraz app. It further advised users to keep it activated continuously.
Why is it necessary to keep your Ehteraz app activated?
To ensure access to the multiple services that enhance the precautionary measures and prevent the spread of the Coronavirus (COVID-19), in addition to get the latest developments, statistics, notifications, and alerts and awareness instructions.
How to ensure that your Ehteraz app works properly?
Keep your device blutooth enabled, location feature activated and internet-connected.
How to request for assistance?
in case of technical issues, you may contact the Government Communications Office at 109 for assistance.
The Ministry of Public Health (MoPH) has announced that its Government Health Communication Center can be contacted via a website link for any inquiry, feedback, or questions related to the Ehteraz app, the status of the Ehteraz app, or other health services.
The center can be contacted via  this link..
Queries will be answered within 24 hours during working days.
• Answers to common questions related to the Ehteraz app can also be found within the app itself or by calling 16000.
• Answers to technical questions can be obtained by calling 109.