Architectural and Interior Design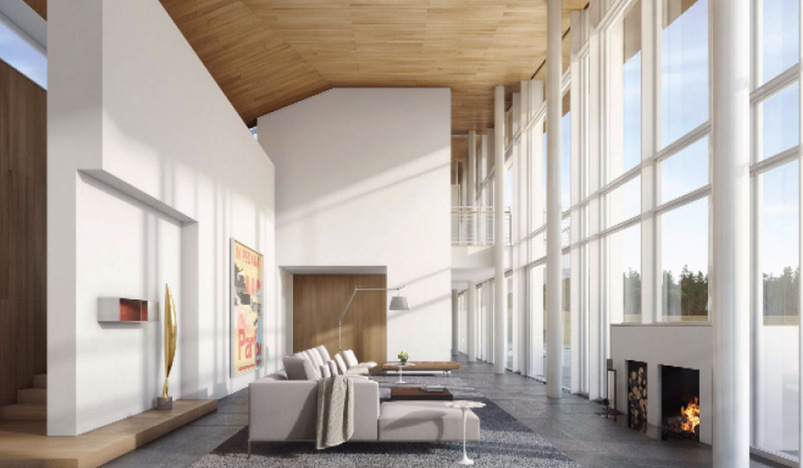 Architectural and Interior Design
Introduction:
Architectural design is basically a creative endeavour that transforms a landscape's potential into a beautiful structure. This method necessitates a great deal of ingenuity and management in order to create processes that meet people's realistic needs. While the art and science of improving the interior of a building to create a healthier and more aesthetically pleasing atmosphere for the people who use it is known as interior design. Over the past 20 years, we have built an outstanding reputation for producing architectural and interior design masterpieces, winning the hearts of the world's most advanced enthusiasts of premium interior design.
Origin:
Luxury Interior Design began offering design and architecture services in the Middle East, the United States, Nigeria, and Russia. The offices of the company are located in Dubai, Miami, and London.
Highlighting on Arabian royal palace and portraying the elegance of contemporary design, each one-of-a-kind design we build becomes a jewel in the city's skyline. The reputation and place we've acquired represent our passion for imagination and superior edge, as well as our ability to conceptualize the ideal luxury interior styles and exteriors that we're known for. We recognize the importance of each landscape and, as a result, ingrain the power of urban landscaping and sustainability through our exceptional architectural expertise. Our interior design ventures combine beauty, nobility, and a distinct ambiance. We have a lot of experience with in-house interior design. Moreover, our projects are built on the foundations of professionalism, originality, and imagination.
Our clients are everything to us, and their happiness is crucial. To ensure our customers' satisfaction, we leave no stone unturned in terms of the nature of the work and materials used, as well as the prompt execution of projects within the budget. This is what distinguishes us from other interior design Dubai and the UAE.
Our job reflects the way our customers live. Our projects have been described as luxurious, exquisite, breath-taking, elegant, and brilliant. You should expect nothing less, and we will not settle for anything less until we have met your needs, whether it be for a complete villa interior design or only a portion of it. Customer satisfaction is our main moto, that is the reason our work is built on an individual approach to each customer. First, we present the customer with catalogues of beautifully completed interior works from which to choose. Following that, they will be told of all important details concerning their chosen design as well as any other project conditions. 
Interior designers and architects have a critical role to play. building villas, homes, studios, condos, and everywhere else you live that will meet your needs while remaining structurally sound. So we have built a solid reputation for developing architectural and interior design masterpieces that have won the hearts of the world's most discerning luxury interior designers and hence, praised and recommended by many. 
Architectural Designs:
There are several details that must be considered when planning an architectural design project. That is why our experts have carefully considered every phase of the project for protection and everyday comfort. Moreover, our firm specialises in creating architectural and interior masterpieces for high-end apartments and cottages. We have a fantastic team of specialists who are up to date on the latest design and 3D visualisation trends. In today's world any project requires a one-of-a-kind design. The services of our architect are highly recommended for a beautiful and well-designed construction. Hence, in Dubai, we are masters in the construction of distinct styles.
Commercial design.com:
Conceptualizing spaces for companies, elevating elegance, and increasing efficiency to support a company's bottom line is critical, as is employee comfort and interior design. Our commercial interior designers transform the client's vision into functional, appealing, and professional workspaces.
Projects for Interior Design:
Interiors provides high-quality custom fit-out projects that transform your villas, palaces, and commercial spaces. We are an enthusiastic group of interior designers, architects, and engineers. Every day, we assist clients in resolving interior design issues and creating engaging spaces. Because of our inventiveness, elegance, and prompt completion of each project, our architectural and interior designs are in high demand in Dubai and Abu Dhabi. For the best architectural services in the UAE, contact our firm.