Arab Officials Appreciate Qatar for Organising Exceptional World Cup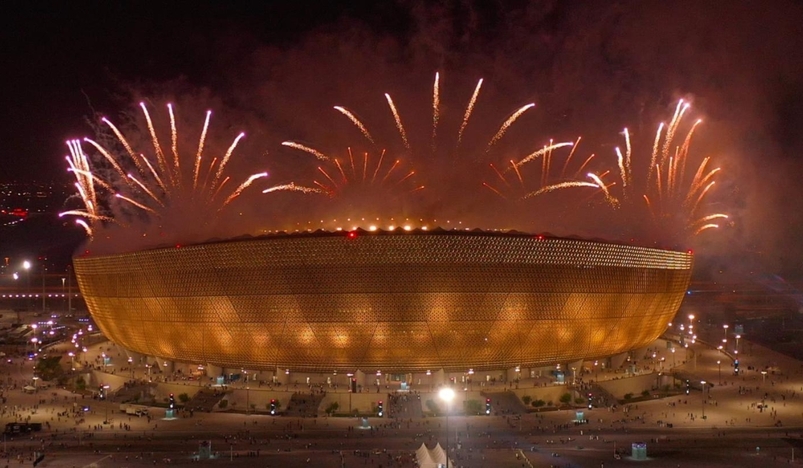 Arab Officials Appreciate Qatar for Organising Exceptional World Cup
The exceptional and successful organisation of the FIFA World Cup Qatar 2022 received numerous praises from several Arab diplomats and officials, who participated in the ceremony organised by Qatar's Embassy in the Arab Republic of Egypt on the occasion of Qatar National Day (QND) and 50 years of Qatari-Egyptian relations.
In exclusive remarks to Qatar News Agency (QNA), Arab diplomats expressed their excitement with the level of organisation of the FIFA World Cup Qatar 2022 and the bright image it represented for the Arab world, in addition to the tournament's universal messages to uphold values of peace and tolerance, which were demonstrated throughout the World Cup activities.
Assistant Secretary-General and Head of the Social Affairs Sector of Arab League Ambassador Haifa Abu Ghazaleh said that Qatar's organisation of FIFA World Cup Qatar 2022 was impressive and wonderful, as it was characterized by distinction and gathered world culture to take its place in history as a unique and historical World Cup edition.
Ambassador Abu Ghazaleh added that during the FIFA World Cup Qatar 2022, Qatar upheld Arab and Islamic values, reiterating its adherence to the regional cultural constants, and its categorical rejection of any interference and pressure of any kind.
In the same context, Morocco's Ambassador to Egypt and Permanent Representative of Morocco to Arab League H E Ahmed Tazi stressed that Qatar managed to impress the whole world with its splendid organisation of the FIFA World Cup Qatar 2022, describing this World Cup edition as the best according to observers and specialists and that this World Cup edition will change how the world perceives the Arab image.
Al Tazi told QNA that the Arabs managed to show the world that they are a nation that preserves their identity hand in hand with sports performance by highlighting the moral and human values that some societies may have lacked, which exalt all Arab's image. He pointed out that Qatar's hosting of the World Cup has shed light and given a wide space for the Palestinian cause, extending his regards - in this regard - to Qatar leadership, government, and people.
He indicated that this World Cup edition in Qatar saw a distinguished presence for the Arab national teams, which contributed to presenting a positive image through honorable performance, which affirmed that the Arab nation is capable of seizing the moment. He noted that the Moroccan team had huge support from Arab and African fans in their pursuit of reaching the semi-finals of the tournament, accomplishing an unprecedented Arab and African football achievement. 
For his part, Oman's Ambassador to Egypt and Permanent Representative of Oman to Arab League Ambassador H E Abdullah bin Nasser Al Rahbi said that Qatar celebrates its National Day while witnessing several consecutive achievements, on top of which comes the host of the FIFA World Cup Qatar 2022 that presented a universal message on tolerance and the authentic Arab and Islamic culture, while providing a wide space for the Palestinian cause during the World Cup.
He added that Qatar's organization of the World Cup sent a message and provided a vision to the world, silencing all those who thought that Qatar would not be able to accomplish this achievement. 
The ambassador said that Qatar presented an honourable image of the Arab world and proved that Arabs are up to any challenge whenever they have the chance, which was demonstrated during the World, as Qatar managed to impress the world with its impressive organization of the most prominent global sporting event.
(QNA)