Antigen test results from private medical facilities to appear on Ehteraz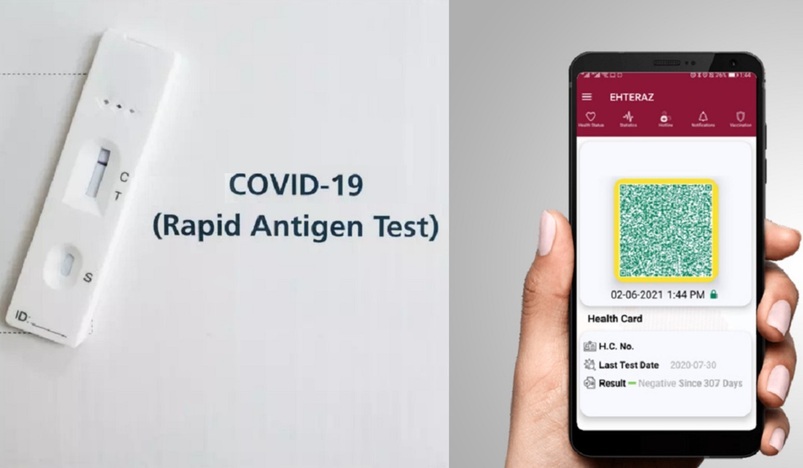 Rapid antigen tests results from private facilities to appear on Ehteraz
In line with the latest developments in the fight against COVID-19, the Ministry of Public Health (MoPH) has approved the use of rapid antigen test for Covid-19 in approved public and private centres, for the following categories:
- For persons under 50 years of age and who show symptoms of Covid-19
- For people under the age of 50 who have been in contact with people who have tested COVID-19 positive
- For travelers returning to Qatar who need to conduct Covid-19 tests after returning from travel
The results of the above tests that are conducted in private medical facilities will be reflected on the Ehteraz application, as of tomorrow, (January 10).
Rapid Antigen Test (RAT) provides a rapid and accurate examination for the detection of Covid-19. To know more about this type of test, read also: Your Latest Guide to Rapid Antigen Tests and PCR Tests in Qatar
Since January 5, rapid antigen tests undertaken at Primary Health Care Corporation (PHCC) health centers have their results sent to them via SMS within two (2) hours of the test.The results are reflected on Ehteraz no earlier than 4 hours after the test.
MoPH also indicated that people who have tested positive in the rapid antigen test do NOT need to undergo a PCR test.
People over the age of 50 who show symptoms or have been in contact with infected people will be subjected to a PCR test.
While, contacts of infected people who are asymptomatic and who received the booster dose or the second dose of the COVID-19 vaccine within the past four (4) months as well as those under 50 years of age and do NOT suffer from any chronic diseases, have the option to undergo a rapid antigen test if they wish, considering that Ministry does not require them to take the test due to their high level of immunity against the virus.