All You Need To Know Before Visiting Saudi Arabia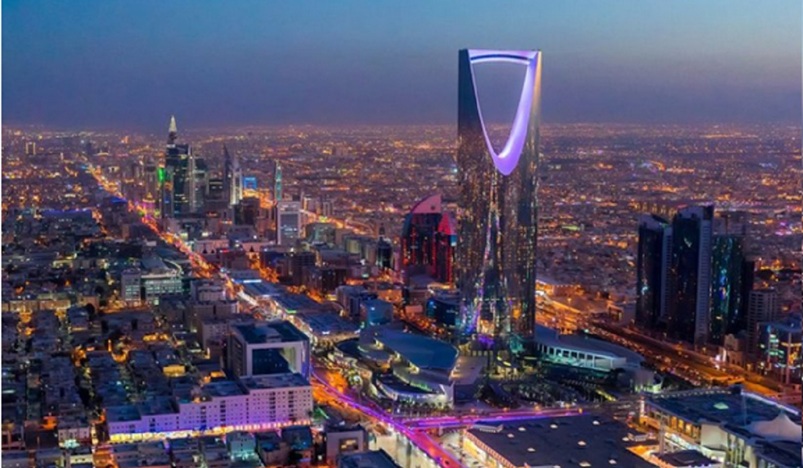 Kingdom of Saudi Arabia
The Middle East region holds plenty of tourist attractions, for which many people visit here for spending their vacations. Saudi Arabia is a prominent country of the Arabian Peninsula that attracts foreign tourists with amazing landscapes comprising desert, mountains, and plains, along with many man made landmarks. 
About Saudi Arabia
Saudi Arabia is a rich country that earns a lot of money from natural oil reserves and thus, it is known for being the largest economy in the Middle East region. Tourism is another great source of income of this country, mainly due to Muslim pilgrims visiting Mecca and Medina. Moreover, many non-Muslims also visit Saudi Arabia to have a view of some historical places in Jeddah and Dumat-al-Jandal. Many people also love trekking to Jabal Sawda peak in the Asir Mountains range or Faifa Mountains in Jizan province. A desert safari to the Rub' al Khali or the Empty Quarter is another exciting tourist activity in Saudi Arabia. The friendly nature of local Arabians towards foreigners also encourages tourists to explore this country.
How to reach Saudi Arabia
Travelers can reach Saudi Arabia by air, as plenty of flights are available from different cities in the world to different international airports in Riyadh, Jeddah, Dammam, Yanbu, Al Hofuf, and Medina. Various reputed airlines, like Saudi, Air Arabia, Flynas, SaudiGulf, Flyadeal, and Nesma Airlines run regular direct and connecting flights from numerous cities of other countries to Saudi Arabia. However, people find Air Arabia ticket price to be most affordable, as it is a prime low-cost airline operating from Sharjah International Airport. They can compare the costs of air tickets and flight schedules quoted by different airlines online, to choose the most convenient one.
Climate and best time to visit
Saudi Arabia experiences a hot and arid climate almost throughout the year, due to the influence of the desert. Only the winter months from October to March are cooler and more comfortable for tourists when they want to spend time sightseeing and other outdoor activities. However, it is not convenient to visit Abha and other parts of Asir province during winter, due to the snowfall in the mountainous region and intense fog at times. Some tourists prefer to visit the coastal cities of Jeddah, Mecca, and Al Lith during summer, to enjoy cool sea breezes and adventurous summer activities.
Religion, Culture
Islam is the official religion of Saudi Arabia. 90% of its population belongs to the Sunni sect while 10% are Shia Muslims. There are some non-Muslims from other religions who also live in this country. Hence, local people follow conservative social and religious rules as stated by Muslim clerics. However, they are tolerant to people following other religions, as well as friendly to foreign tourists.
 Unrelated males and females are forbidden to stay together in an enclosed space. Thus, most educational institutions in Saudi Arabia are segregated 'only for males' and 'only for females'. Separate entry and exit points for males and females are found in banks and other public sector buildings in this country. Saudi men are always protective of the women of their families. The consumption of alcohol is prohibited in this country.
Currency
Saudi Riyal (SAR) is the currency of Saudi Arabia. 1 SAR is divided into 100 Halalas. Now, a bimetallic coin made of copper and nickel is used for SAR in this country. Hence, foreigners should exchange the currency of their home countries for Saudi Riyal after arriving in this country. 
Safety
Overall, Saudi Arabia is a safe place for tourists. However, they should avoid the border areas with Yemen and Iraq, as these places are very unsafe for common people. Foreigners should pay respect to the religious and social rules of this land, as they may face legal punishment if they fail to do so. The number of road accidents due to the negligence of car drivers is quite high here, for which foreigners should be careful while moving around for sightseeing. The option of boating or riding luxury cruises in the Gulf of Oman, Gulf of Aden, and the northern Arabian Sea are not safe due to the fear of pirate attacks. Tourists also need to be careful of the risk of pickpockets while roaming on the streets of Saudi Arabia.
Food
Several tasty dishes made of rice, wheat, meat, seafood, and yogurt comprise traditional Saudi Arabian cuisine. Since dates are widely grown here, it is used in making sweet desserts and are also eaten raw. Kabsa is known to be the national food of Saudi Arabia, which is a spicy rice dish. Quzi, Saleeg, Pilau, and Mandi are other traditional rice-based dishes served with meat.  Jalamah is a traditional dish made of lamb meat and various Arabian spices. Umm Ali, Basbousa, and Muhallebi are popular Arabian desserts made of dates, milk, and other sweet food products.
As alcohol is not allowed in Saudi Arabia, non-alcoholic drinks, like Jallab, Qahwa, Kanafeh, and juice cocktails are served as beverages here. Sambusak is a kind of samosa while Murtabaq is a stuffed pancake, found as tasty snacks in Saudi Arabia. Aseedah, Manti, Tharid, and Markook are wheat-based Arabian foods. 
Dress
Saudi males wear a dress called Thawb, which is an ankle-length robe made of white cotton fabric in summer and colored wool in winter. The headdress comprises a Ghutrah or square cotton cloth, a Taiga or a small white cap, and Igal or a doubled black cord to keep the Ghutrah in place. This Arabian headdress is used to protect the head and face from direct sunlight and sand. Men also wear Bisht, which is a long cloak in white, black, or brown with golden borders and they use it only on special occasions, like weddings. 
Saudi females mostly cover their whole body by wearing a long robe-like cloak in black, called Abaya over traditional clothes. Some women also use Burqa or Niqab to cover their faces. They can wear dresses decorated with sequins, metal threads, and appliqués. Some women now also wear western dresses below the Abaya, for their convenience. 
However, tourists do not need to wear these traditional Arabian dresses and they just need to dress up conservatively, keeping to the local culture of this land. People enjoy a lot while visiting Saudi Arabia on religious pilgrimage or just for spending vacations.