"Al Meera Smart" the First Automatic Checkout Free Store to be Opened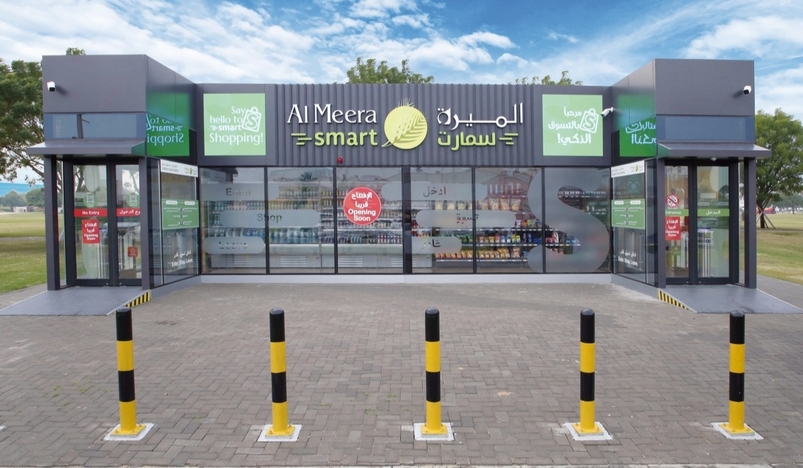 Al Meera Smart
The first totally automatic checkout-free store in Qatar, called "Al Meera Smart," is about to open at Aspire Park after Al Meera Consumer Goods Company successfully completed its final test run.
The soon-to-be-opened pilot smart shop is a reflection of Al Meera's thorough expansion strategy and ongoing digital transformation strategy as it seeks to guarantee that citizens and residents enjoy simple access to hassle-free shopping thanks to contemporary technology and the most up-to-date cashless payment solutions.
Artificial intelligence (AI) technology, which will eventually be used in other places across Al Meera's expanding network in Qatar, powers the first Al Meera Smart shop.
It will be prepared to provide rapid and self-service services to customers by offering snacks, drinks, grab-and-go meals, and other essential commodities backed by a cashier-less procedure.
The frictionless smart store tracks customers from the moment they enter until they leave using a network of cameras and sensors, accelerating the purchasing process to make shopping faster, easier, less stressful, and more fun.
Customers can create a virtual shopping cart, put the items in their pocket, bag, purse, or just carry them, and the software will immediately charge the cost of the purchased items from the customer's credit card as soon as they leave the store, saving them from having to wait in line for payment after choosing their items.
"Al Meera is proud to be the first retailer in Qatar to offer a new smart checkout-free store solution through Al Meera Smart branches with the aim to make shopping more convenient for our customers and bring our services closer to them. Deploying this kind of modern technology promoting cashless payment solutions, supports the country's digitalization in line with Qatar National Vision 2030 and offers exceptional customer experience for all. We are confident that the successful technical testing of the Aspire Park Al Meera Smart store is only the beginning of this smart journey".