Al Mahhar Holding lists on Qatar Stock Exchange market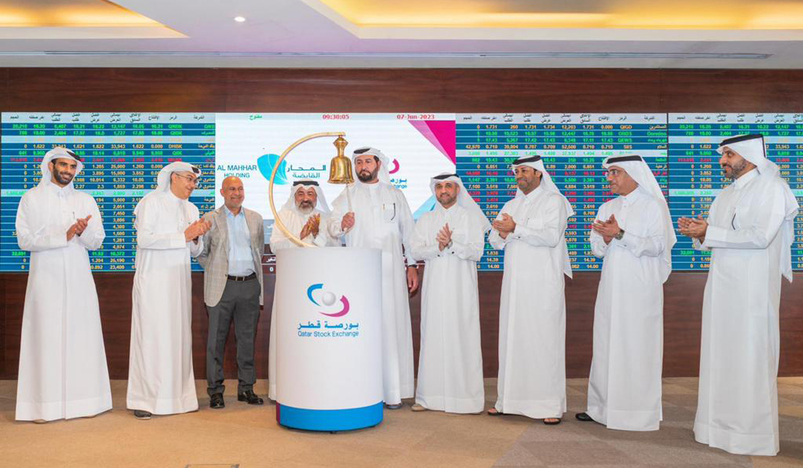 Al Mahhar Holding
Qatar's leading energy and infrastructure company, Al Mahhar Holding listed its shares yesterday on the Qatar Stock Exchange (QSE) main market. The shares were listed through 'Direct Listing', which is one of the common mechanisms that allow firms to be listed without an IPO. 
The Qatari-domiciled group has been operational in the region for more than three decades and has been well-versed in contributing to the economic development of the country. 
With strategic and long-term partnerships with various companies in Qatar, Al Mahhar Group has been one of the leading energy-focused organisations to create a positive impact in the market.
The listing event held yesterday at the QSE headquarters was attended by a number of officials from QSE and Al Mahhar Holding. The listed number of firms in QSE's Venture Market (QEVM) has increased to two after the group successfully listed its shares.
Speaking to the media during the listing ceremony, Abdul Aziz Nasser Al Emadi, Acting CEO of the Qatar Stock Exchange said that "The listing of this company will increase the depth of the market and unlock opportunities to expand our investor base and access to capital while providing investors with the opportunity to invest in leading Qatari companies."
He further added: "The QSE is making unremitting efforts to increase the number of companies listed on the stock exchange by raising awareness of the advantages of listing on the QSE's market."
On the first trading day, the company's shares surged as the stock price amounted to QR2.890 and the transaction ended with QR2.600. However, the highest price attained QR4.900 during the trading session and the lowest price amounted to QR2.600.
Commencing today, similar to other listed firms in the market, the stock price will be allowed to fluctuate by 10 percent up and down.