Air Bubble Agreement between Qatar and India to continue until 31 August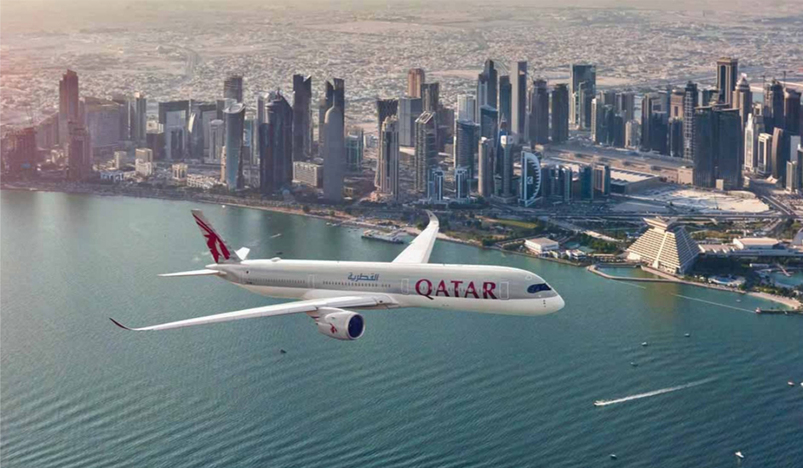 Qatar Airways
The Air Bubble Agreement between Qatar and India has been extended until 31 August 2021, according to the Indian Embassy in Qatar announces via its official twitter handle.
In the announcement India Embassy in Qatar said: Air Bubble Arrangement between India and Qatar has been extended for the month of August 2021.
The guidelines as applicable to Indian nationals are:
1. Resident Permit holder and fully vaccinated in Qatar with MOPH approved vaccines or recovered from Covid in Qatar to undergo 2 days hotel quarantine. RTPCR test conducted on day 2 and if negative, allowed to go home. 
2. Resident Permit holders vaccinated outside Qatar or not vaccinated or recovered from Covid outside Qatar – 10 days compulsory Hotel quarantine.
3. Visitors (family, tourist, work) vaccinated outside Qatar with MOPH recognized vaccines- 10 days compulsory Hotel quarantine.
4. Visitors (family visit, tourists, business) who are not vaccinated not allowed entry to Qatar.
5. Non vaccinated individuals cannot enter Qatar on tourist or visit visas.
Please regularly visit MOPH website for updates and also check with your airlines before traveling to Qatar to avoid inconvenience.4/4, added in the statement India Embassy in Qatar.
India on Friday suspended International flights until 31 August 2021, and operated flights to different countries on Air Bubble agreement.
Also, Qatar's Ministry of Public Health updates on travel and return polices to the state of Qatar
In the statement said : The Ministry of Public Health has announced the following updates regarding the travel and return policy for Covid-19 effective midday on Monday 2, 2021.
Updates to the list of classification of countries.
Update of procedures for travelers coming from Bangladesh, India, Nepal, Pakistan, Philippines, Sri Lanka as follows:
Travelers who have been vaccinated or recovered from Covid-19 in the state of Qatar coming from one of these countries, are subject to a hotel quarantine for a period of two days, and the quarantine period will end after obtaining a negative PCR test result on the second day.
All other travelers coming from these countries are subject to hotel quarantine for a period of 10 days, added in the statement Qatar's MOPH