The Sultan's Tent Returns To W Doha This Ramadan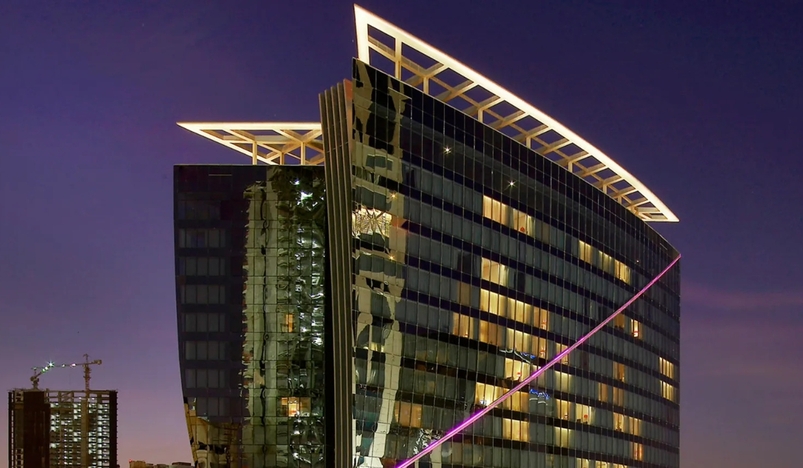 W Doha
W DOHA HOSTS RAMADAN TENT IN PARTNERSHIP WITH QATAR DUTY FREE
 
W Doha Hotel & Residences has unveiled its much anticipated Ramadan offering which features the return of its popular Sultan's Tent, in partnership with Qatar Duty Free, Sultan Nights' at the WAHM poolside terrace, as well as a variety of W2GO and catering options.

 
The Sultan's Tent, where Ramadan traditions are revived, sees the hotel's Great Room transformed to exude the rich flavors, scents and sounds of the Holy month. Here, guests will experience the most memorable gatherings, indulge in traditional Ramadan treats while listening to live music performances. The rich buffets will feature a live station of the hotel's famous sushi and international cuisine stations bursting with Arabic, Turkish, Indian, Italian, Asian, and European dishes, and delicacies, complemented by traditional beverages and desserts, including Doha's best selection of freshly baked homemade baklavas. Those wanting to enjoy Iftar or Sohour in a private setting can do so in one of the Tent's exclusive cabanas.

 
"The Sultan's Tent captures the very essence of Ramadan and is an ideal venue for those wishing to enjoy Iftar or Sohour in the company of family, friend, colleagues or clients," explained Wassim Daageh, General Manager, W Dohal Hotel & Residences. "It will make for memorable evenings."
 
"We are pleased to continue our partnership with W Doha in hosting the popular Sultan's Tent for the second time. We look forward to welcoming guests during the Holy Month of Ramadan for remarkable Iftar and Sohour experiences," explained Mr. Thabet Musleh, Vice President Qatar Duty Free.
 
For guests wanting to break their fasts in the great outdoors, the hotel's WAHM poolside terrace will host Sultan Nights throughout the Holy month. Diners can choose their preferred dishes from a specially curated Sohour themed al la carte menu.
The hotel's W2GO takeaway service is also serving up a selection of edible Ramadan gifts to be enjoyed by themselves or presented to family, colleagues, and friends; as well as takeaway Iftar and Sohour selections to share at home, including hot and cold mezze, a main course and dessert. The homemade freshly baked Baklava collection can be boxed up to order and customized, while the 'dessert box' offers a selection rich with pistachio & walnut baklava, kunafa, basbosa, date muhallabiye, market cheesecake, tiramisu, and chocolate sticky cake.
W Doha's experienced catering division is also launching a 'Ready, Set, Event!' initiative for guests to stage unforgettable Ramadan gatherings.
"Our entire Ramadan offering is designed to meet all our customers' special Holy month Iftar and Sohour requirements. It will enable them to spread celebratory joy and demonstrate appreciation for those in their lives, while marking the traditions of this very special time whether in the surrounds of outstanding venues or the comfort of their own homes," added Daageh.
Throughout the Holy month, Iftar will run from sunset to 08:15pm daily, Sohour from 9:15pm to 02:00am. The hotel will have its contemporary European Market by Jean Georges restaurant and its W Café coffee shop open for all day dining during Ramadan, while the Italian La Spiga by Paper Moon will open for both lunch and dinner and its Peruvian-inspired COYA and Paper Moon at Jaidah Square will open only for dinner. 
Working Hours
Sun


05:30 PM- 11:00 PM

Mon


05:30 PM- 11:00 PM

Tue


05:30 PM- 11:00 PM

Wed


05:30 PM- 11:00 PM

Thu


05:30 PM- 11:00 PM

Fri


05:30 PM- 11:00 PM

Sat


05:30 PM- 11:00 PM