Women's Circle Celebrates Global Wellness Day in Sheraton Grand Doha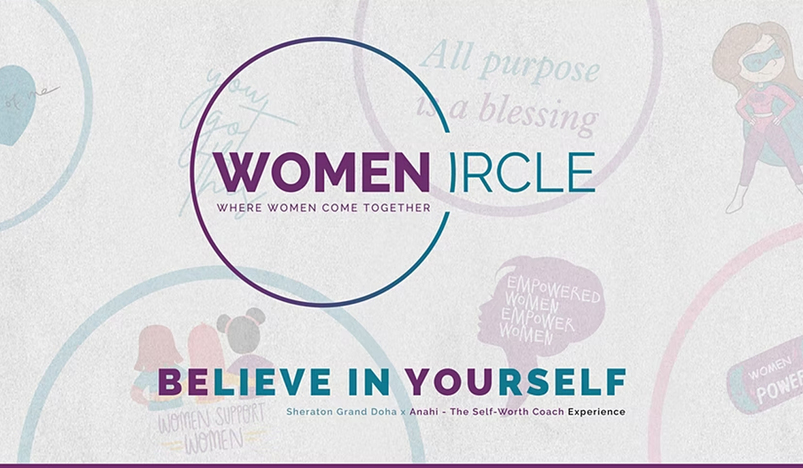 Women`s Circle Celebrates Global Wellness Day in Sheraton Grand Doha
The Women's Circle - Where Women Come Together aims to bring together amazing women to share, discuss and witness each other's journeys in a safe and enriching way with unique concepts & collaborations. 
This initiative comes under the 'Together We're Better' CSR program inspired by Marriott's spirit to serve the community.
One day can change your whole life, and aligning to the 2022 Global Wellness Day energy, the Women's Circle – an experience by Sheraton Grand Doha x Anahi – is partnering with Sports Consultant and Athlete Natalia Mikhalchenkova for a Think Magenta event aiming at giving participants a chance to slow down, take a deep breath and give their bodies what they need the most. 
The event will take place in the Sheraton Fitness on Saturday, June 11, with a great list of complimentary curated activities, including; Yoga with Vishnu, Spinning with Noor, Zumba with Pamela & Iman and Padel. The event will help them find the positive, beauty and joy in the world through the busyness and stress of life, because in the end small steps can transform your life forever. Event registration will start from 4:30pm onwards.
As part of Women's Circle continuous and purposeful efforts to support the local community, several brands joined hands to provide a unique touch for attendees, including; Oakberry for a healthy bowl of açaí with healthy smoothies, Equo Beauty, Bioskinspa, Avey, Nails Qatar, Blow Dry Qatar, Jean Louis David Qatar and Franck Provost Qatar for amazing vouchers and memorable giveaways.
Women's Circle by Sheraton X Anahi continues to bring women together to create a safe platform with unique events. For more information: LinkedIn  | Women's Circle - Where all women come together.
 
Working Hours
Sun


12:42 PM- 12:42 PM

Mon


12:42 PM- 12:42 PM

Tue


12:42 PM- 12:42 PM

Wed


12:42 PM- 12:42 PM

Thu


12:42 PM- 12:42 PM

Fri


12:42 PM- 12:42 PM

Sat


12:42 PM- 12:42 PM