Debs w Remman Doha celebrates the lead-up to Ramadan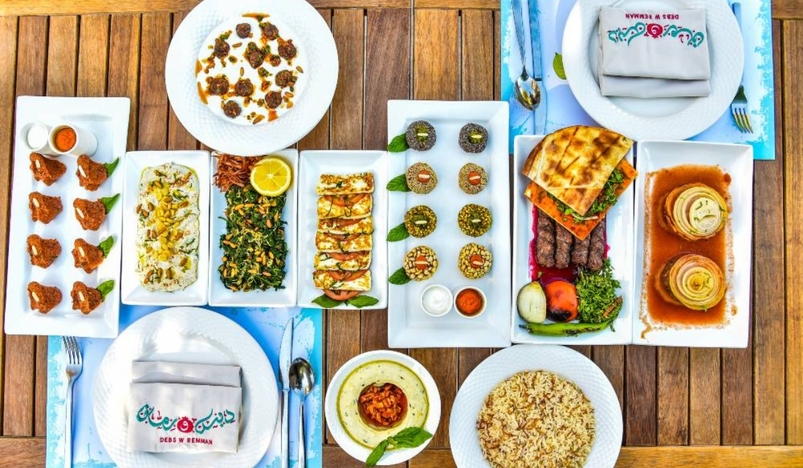 Debs w Remman
Debs w Remman Doha celebrates the lead-up to Ramadan with the launch of a special menu
Debs w Remman, the award-winning Lebanese restaurant, is proud to announce the launch of its Iftar menu to celebrate the best of Lebanese cuisine during the Holy Month of Ramadan. 
As Ramadan approaches, the Lebanese restaurant will allow those who are fasting during the Holy Month to indulge in mouth-watering dishes designed within a carefully curated Iftar menu. From sublime mezze platters to savory main courses to savory desserts, Debs w Remman has a lot to offer during this special month. 
"We hope we can give those who are fasting during Ramadan in Doha an unmissable Iftar experience here at Debs and Remman", said Carine Nehme Kassis, Marketing Director of Aura Group. She added: "We are more than pleased to bring authentic Lebanese flavors to those who are interested in this rich culinary cuisine and let them immerse in delectable treats in Doha." 
Debs w Remman will be open daily for Iftar starting at QAR 180 per person, throughout the holy month of Ramadan. 
To enjoy Debs W Remman visit us at Mall of Qatar or The Pearl Qatar, Medina Centrale For more information and to book a spot, contact us at: 
MOQ +974 50001614 
Madina Central +974 3333466
Debs w Remman Doha
Lebanese Cuisine
Medina Centrale, Plaza Andalucia, building B07, Malaga Way? Doha Open
QAR 200
FOR 2
RATINGS & 0+ REVIEWS
Working Hours
Sun


10:00 AM- 11:00 PM

Mon


10:00 AM- 11:00 PM

Tue


10:00 AM- 11:00 PM

Wed


10:00 AM- 11:00 PM

Thu


10:00 AM- 11:00 PM

Fri


10:00 AM- 11:00 PM

Sat


10:00 AM- 11:00 PM