City Centre Rotana Doha June Listing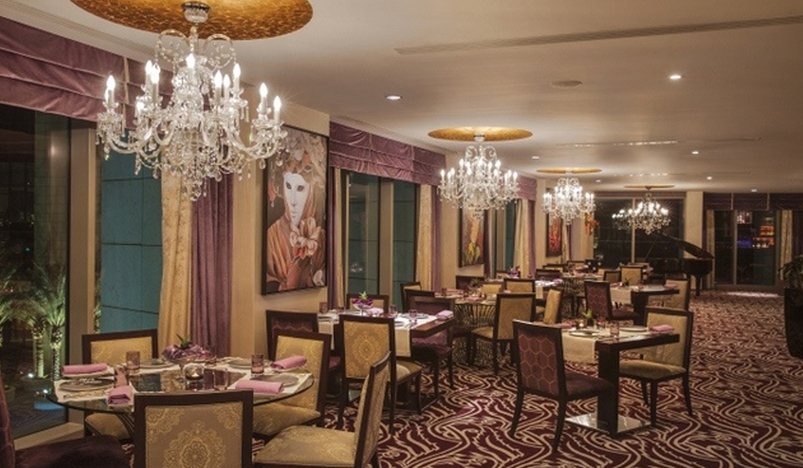 City Centre Rotana Doha June Listing
Experience the journey of Marco Polo at Teatro
Starting June 17th, Teatro welcomes you to its unique brunch to experience Marco Polo's journey from Asia to Italy. With a revamped menu, guests can expect a variety of rich and authentic dishes including Italian starters, Buddha bowls, Wagyu beef sirloin steak, roasted duck, seafood and more. Don't miss out on this voyage accompanied by a live pianist. 
Price: 
•    QAR 285 per person including soft beverages
•    Half price for children from 6 – 12 years
Timings: Every Friday, from 12:30 to 4:00pm
Location: Teatro, Level 2, City Centre Rotana Doha
Contact Details: 4445 8888

The Flying Dutchman 
Enjoy Boston's special offer this month, and indulge in The Dutch Burger for only QAR 85 per burger. A new addition to Boston's menu, the burger features authentic Dutch flavours including edam cheese and bitterballen, Holland's national treasure. Don't miss out this authentic Dutch burger!
Price: QAR 85 per burger
Timings: 5:00 to 11:30pm
Location: Boston's Bar, Level 1, City Centre Rotana Doha
WhatsApp or call: 4445 8888

A Fit Summer
Start your summer by being active! Achieve your fitness goals with our skilled staff at our state-of-the-art Fitness and Wellness Centre with beautiful views of West Bay and the Corniche! Relax in our temperature-controlled outdoor pool, enjoy our Jacuzzi, and unwind in our steam room and sauna post-workout! 
Timings: 7:00am to 11:00pm 
Location: Bodylines Fitness and Wellness Centre, Level 7, City Centre Rotana Doha
WhatsApp or call: 4445 8686

The Romantic Escape
Enjoy The Romantic Escape with your loved one, featuring a beautifully decorated room or suite, a lavish breakfast and an intimate dinner at Teatro for two. City Centre Rotana Doha ensures your romantic staycation will leave you feeling rejuvenated and relaxed. 
Location: City Centre Rotana Doha
WhatsApp or call: 3084 2574

Dine and relax at The New Caramel Lounge
Caramel Lounge invites you to explore its revamped menu launching on June 12th. Take a break with friends or colleagues and enjoy our newest addition including flavorful salads, the impossible vegan burger and more, along with our selection of signature coffees. 
Timings: 6:00am to 11:00pm
Location: Caramel Lounge, Ground Floor, City Centre Rotana Doha
WhatsApp or call: 4445 8888

Treat yourself to ladies' night 
A night with your girlfriends is the perfect way to unwind midweek. Enjoy 2 hours of free flow at Boston's Bar on Tuesdays!    
 
Price: QAR 95 per person
Timings: Every Tuesday
Location: Boston's Bar, Level 1, City Centre Rotana Doha
WhatsApp or call: 4445 8888
City Center Rotana Doha
Delivery and Take Away
City Center Rotana Doha Open
QAR 270
FOR 2
0

RATINGS & 0+ REVIEWS
Working Hours
Sun


12:00 PM- 11:30 PM

Mon


12:00 PM- 11:30 PM

Tue


12:00 PM- 11:30 PM

Wed


12:00 PM- 11:30 PM

Thu


12:00 PM- 11:30 PM

Fri


12:00 PM- 11:30 PM

Sat


12:00 PM- 11:30 PM