Team Qatar Swimmers Win 9 Medals at 2021 Arab Short Course Championships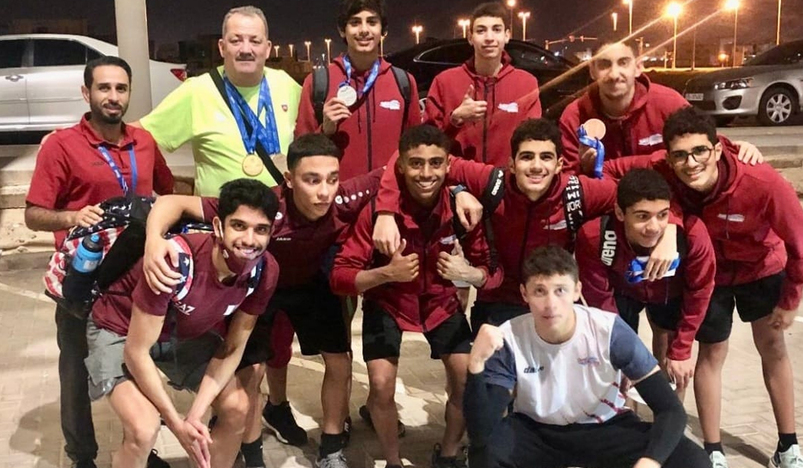 Team Qatar Swimmers Win 9 Medals at 2021 Arab Short Course Championships
Team Qatar swimmers added 3 gold, 1 silver and 5 bronze medals to their tally on the third day of the 2021 Arab Short Course Championships in Abu Dhabi, the United Arab Emirates, on Tuesday.
The event brings together 174 swimmers from 16 countries.
Tuesday's achievement brought Team Qatar's tally to 24 medals including 8 gold, 8 silver and 8 bronze medals.
Abdulaziz Al Obaidly claimed the gold medal of 200m breaststroke (over 19 age group) while Mohamed Mahmoud won the 50M freestyle gold (16-18 age group).
Moreover, Tamim Mohamed clinched the gold medal of 50m butterfly event (14-15 age group) while Abdullah Ahmed, Abdullah Al Khaldi, Tamim Mohamed and Ali Al Naimi took the silver medal of 4x100m freestyle event (14-15 age group).
Source: QNA