700,000 cigarettes disguised as tea are seized by Qatari customs.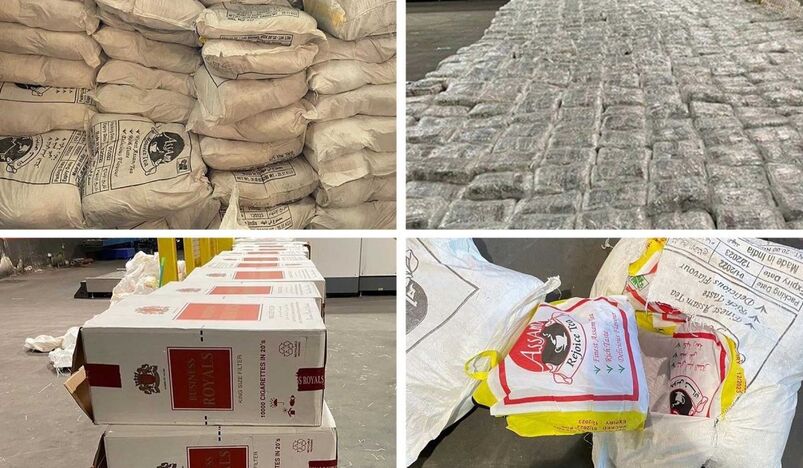 Packages seized by the customs
The Maritime Customs Department's Hamad Port Customs Department was able to thwart an effort to smuggle in illicit tobacco items as well as a huge quantity of cigarette cartons disguised in tea shipments.
According to Customs, the total weight of the tobacco product in a number of images uploaded on various social media platforms was 3,250 kg. In addition, the police were able to locate and confiscate a huge quantity of cigarettes that had been concealed in a shipment of tea in order to avoid paying the required customs charges and taxes. More than 700,000 cigarettes were confiscated.
Customs agents are given all of the necessary tools, including as cutting-edge technology and constant training, to read passengers' body language and learn about the newest techniques to smuggle stuff through.