7 Reasons How World Cup 2022 Will Change Qatar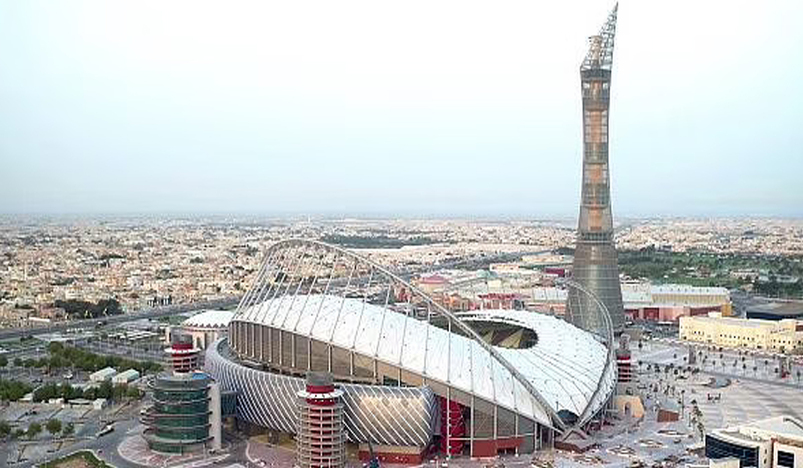 7 Reasons How World Cup 2022 Will Change Qatar
Despite of lots of controversies, allegations, weather issues and other reasons, Qatar remained adamant. It is still going to host the 2022 FIFA World Cup. It is planning to build a whole new futuristic city to host 2022 World Cup. 
 "The only question is when, not if. Summer or winter, we will be ready" said by Nasser Al Khater, the director of Qatar 2022.
Al Khater also said, ''We have proven that a FIFA World Cup in Qatar in the summer is possible with state-of-the-art cooling technology. We have also demonstrated that our cooling technology works in outdoor areas beyond stadiums. The technology is capable of creating a comfortable temperature of 22 degrees Celsius" 
Qatar 2022 World Cup Overview
Qatar is going to be a whole new country by 2022. The evolution of environmental-friendly cooling technology is an important legacy for it and for other countries also that have similar climatic conditions. This technology will help these countries in hosting major sports events which were never possible before. Not just this cooling technology but, other things also are going to develop in Qatar that will take it to a whole new level by 2022.
There are plenty of reasons why we can say that commencing of World Cup will totally change Qatar by 2022. Following is the list of top 7 reasons:
Lusail City
Qatar is going to develop a whole new Lusail city, which will be located 15km north of Doha City Centre and will provide accommodation of upto 260,000 people. There will be marinas, residential areas, island resorts, commercial districts, and luxury shopping and leisure facilities in the city including two golf courses, an all giraffe zoo and an entertainment district. 
Stadiums
Many new stadiums are going to build in Qatar that will accommodate a large number of spectators from all over the world. For the ease and comfort of both spectators and players, air conditioning units will be installed across all stadiums. Existing stadiums will also be able to accommodate more spectators than now because modular seats will be installed, which can be removed or retained after 2022 World Cup tournament.
Sharq Crossing
Sharq Crossing-Doha Bay, a project with 12 km series of underwater tunnels and bridges will be built in Qatar and it will connect New Hamad International Airport, Katara Cultural Village and the West Bay Financial District. After completion in 2015, it will see the delivery of 3 bridges known as West Bay Bridge, Cultural City Bridge and the Al Sharq Bridge, all designed by Spanish architect Santiago Calatrava. The outcome will be capable of handling 6,000 vehicles an hour and is expected to take some of the pressure off the existing roads because the traffic jams on Corniche and adjacent main roads will be reduced.
Doha Metro
A 176 km metro track will be constructed in Qatar leading from Lusail North and Al Kharej Towers to Mesaieed and New Doha International Airport (NDIA).  Overall construction in project will include 112 km of at-grade, 28 km of tunnel and 36 km of elevated road.
Amphibious 1000
The Amphibious 1000 US $500 project will be built in Qatar in the middle of a marine reserve featuring four giant hotels with underwater rooms, resembling super-yachts. The one kilometer-long resort will look like a giant octopus having floating walkways representing the arms. Suites attached to the 'limbs' will boast underwater rooms and even an 'aquarium lounge' under the surface of the sea. The innovative project will be first ever of its kind featuring semi-submerged hotel resorts.
Entertainment City
A whole new Entertainment City will be built in Qatar dedicated to entertainment activities. The city will be the part of Futuristic Lusail City and will cover an area of 180,000 square meters including Aqua Parks, Game Parks, Theaters, Hotels, Residential Areas and Snow Domes.  The city will be the first ever of its kind, fully dedicated to 'Live, Work and Play' Lifestyle.
Qatar Bahrain Causeway
A new link between the two countries Qatar and Bahrain will be built by a series of embankments and various bridges reaching a total length of 40 km from coast to coast. The causeway project will be a flagship project for the State of Qatar and the Kingdom of Bahrain with above average public attention.