5 Technology Trends Happening in Construction Today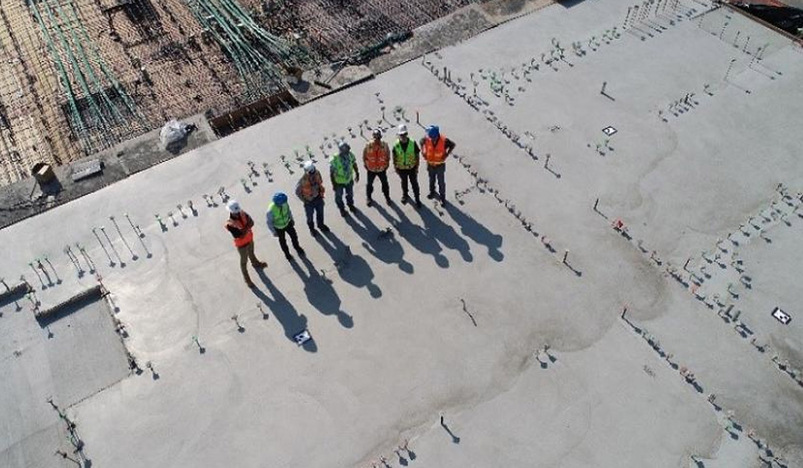 5 Technology Trends Happening in Construction Today
Since technological advancements and general awareness has transformed almost every industry on the planet, it makes sense that the construction market has also grown significantly over the course of years.
The current trends in the building market are revolutionizing the way we build durable structures. Here are some of the top trends in the market right now:
• Technology Advancements (Drones, etc.)
• Green Technology (Greener Asphalt, etc.)
• Modular and Prefabricated Construction Projects (Offsite Fabrication, etc.)
• Better Safety Equipment (Personal Protective Equipment)
• Sustainability (Eco-friendly Materials)
What Technology Is Used in Construction?
Technology has significantly impacted every aspect of our daily lives, from necessary commuting to social interactions, from watching movies to traveling to a foreign land; every single aspect of our life is currently influenced and improved by technology.
The building market has also stepped up its game and joined the modern evolution. More and more contractors are embracing technology like never before.  Many contractors are starting to use construction software to improve their speed of bidding jobs and building.  Many contractors are also using outsource estimating services to bid more jobs faster.
Here are some of the top technological advancements in the construction industry right now:
• Mobile Technology (Smartphones, etc.)
• Drones (For monitoring and delivering supplies, etc.)
• Building Information Monitoring (BIM)
• Virtual Reality and Wearables (For personnel safety and tracking, etc.)
• 3D Printing (For cheaper and eco-friendly living arrangements, etc.)
• Artificial Intelligence (For anti-collision technology and VR, etc.)
What Are theTechnology Trends in Construction?
If you are interested in promoting your construction business, making it more efficient, and improving the overall level of productivity on your sites, you need to be aware of the following construction trends in the new year. 
3D Printing
Various construction companies around the world have already explored and exploited the benefits of using 3D printing for printing the entire house.The advent of prefabrication offsite or directly on-siteoffers massive benefits in terms of labor and material costs over more traditional methods of construction. 3D printing reduces waste, and you can easily print an eco-friendly, cheap, and livable house in less than 24 hours.
Augmented Reality
New innovations are already having a significant impact on the construction sectors around the world Buildings are becoming increasingly complicated. However, with the help of AR, architects, and building teams can not only improve the designs but also detect design errors in real-time without having to go to the site. 
In the modern world, developers and designers have greatly enhanced building design by digital modeling and interfacing movements. Augmented Reality will allow us to build better buildings in lesser time and with fewer issues.
Building Information Modeling
The modern process of creating and managing information from inception to execution is called Building Information Modelling or BIM.
This is a powerful 3D model-based technology. Millions of contractors and architects worldwide are already adopting this technology to bring efficiency in the construction sector.  We are even seeing the power of BIM translated in estimating for residential construction by utilizing the capability to store immense amounts of building data within the parts of the digital model.
Several construction managers have made BIM the template for many of their building project specifications. BIM helps developers and managers to prepare, construct, and operate a building and its services in a more efficient way.
Drones
Who doesn't love drones? Well, drones are a huge help when it comes to the building market. Drones equipped with high-tech cameras and other useful electronic sensors have become able to access remote locations, collect valuable data, complete security inspections for laborers, capture project progress, and offer an aerial view for insights into the design and flaws.
Surveyors use these to create 3d mapping or images. These images can later be used to make the project more efficient.
Prefabricated Construction
Prefabricated construction allows contractors to build an entire module offsite, and then have it shipped to the actual location. One of the biggest perks of this technique is that there are lesser distractions and accidents on the offsite prefabrication assembly plant.
Moreover, this allows separate groups to workers to work independently without having to wait for one another. One group wan finish off a different module than the other work. This allows everyone to work in parallel and cuts down on time and money.
What Do We Have to Say?
Builders and contractors are keen to keep up with the latest trends in the construction industry to stay ahead of their potential competitors. Moreover, these methods are used worldwide to promote safety, efficiency, and sustainability.
The latest trends in theconstruction industry can help promote a new wave of cheaper, eco-friendlier, and greener construction practices. You can create a house in less than 24 hours, and you can use drones to manage, inspect, and oversee your construction projects. You can use AR to get ready for complex projects, and you can use BIM to gather useful insights before you begin. 
The modern era requires modern solutions and approaches to age-old methods. Well, with the help of technology trends, we will be able to change the course of the construction industry for good.