5 Steps to Giving Your Living Area a Luxury, Contemporary Finish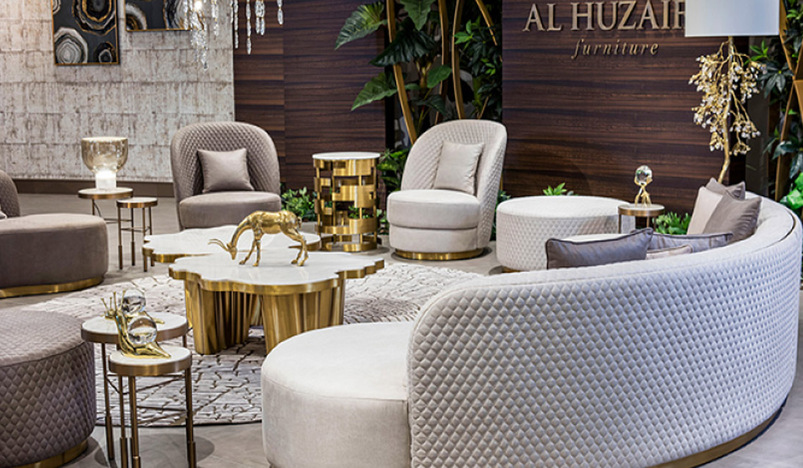 5 Steps to Giving Your Living Area a Luxury, Contemporary Finish
Your living area fulfills a lot of needs in your home. It's your space to relax and unwind at peaceful times, to gather with your family for conversation and games, and to entertain your guests after dinner.
Most people are keen for their living area to look and feel good. After all, it's where you spend a lot of time and it is the focal point of your home for anyone who visits. 
Not sure where to start? Follow these stylish tips from a contemporary furniture store in Dubai. They'll ensure you achieve a contemporary, luxury living area you'll be proud to call your own. 
1. Focus on handpicking your ideal sofa set
The seating area is the centerpiece of your living area. Therefore, it is worth investing serious time and effort in finding the very best sofa for your budget. This is the key to getting the room absolutely right. Not only does your sofa need to look amazing, but it needs to feel amazing, too.
Contemporary luxury sofas are all about clean lines and neutral tones. Color options include ivory, white, cream or shades of grey. These colors are soft and muted, allowing the lines of the furniture to make the statement. The overall finish is elegant and understated. 
Curved lines are very fashionable right now. You could opt for a curved seating area using corner sofas whose lines flow gently to create a rounded back. This is a really sociable setup that is perfect for relaxed conversations.
If you prefer a more traditional rectangular sofa, then you could choose an updated piece with curved arms or a rounded back. Soften the look with some cushions in similar, muted tones.
Also, pay attention to the sensation of the fabric. It should feel lush and embracing, never cold or scratchy. Right now, a brushed velvet finish is popular. Quilting can add depth and interest to a sofa fabric, too.   
Lots of contemporary sofas are low and deep, meaning you really sink into them. With the softest and most lavish fabrics, you'll feel totally at home and completely relaxed. 
2. Make sure you have the right storage
Talking about storage may not seem like a style tip. However, contemporary living areas are clean and clutter-free so it's essential to get your storage spot on. 
Many people like to keep a few objects on hand in their living areas, so that they can easily relax whenever the opportunity arises. These items might include books and magazines, or tablets and smartphones, for instance. 
There will be items you wish to display and those you don't. Make sure there's ample space for both by picking the right type of furniture. Consider combinations of large coffee tables, side tables, magazine racks and shelving units that are large enough to house everything you need access to without looking overloaded or cluttered.
3. Get the right balance of colors
Once you have an idea of furniture styles, it's time to think about dressing the room and using complementary colors. Lots of designers like to use the 60:30:10 rule for color. This provides the perfect balance of enough interest without feeling fussy or overwhelming. It's a great rule to follow for a contemporary look. 
One color is chosen for the largest proportion of the room comprising 60 per cent. This is likely to be the color of your walls and perhaps one other element, such as your window dressings or your sofa. This doesn't mean your walls have to be plain; there are lots of beautiful, textural wallpapers that are fashionable right now. 
A second complementary color is chosen for the 30 per cent. Think about how to use this shade. Will it be the color of your floor coverings, your window dressings or your sofa set. Could it be a second tone on your walls? For a really contemporary look, choose soft, neutral shades for your two main colors.
The final 10 per cent is your accent shade. This will highlight certain areas of your choosing. For more ideas on choosing accents for your room, read on.  
4. Use metallic accents
A final accent color helps you express your own personal taste and gives the room its personality. For the most contemporary feel, consider metallic accents. 
 Metallics have the dual effect of both brightening a space and giving the room a feeling of glamour. For an understated look, there's no need to overdo the metallics. Look out for subtle touches, such as metallic coffee table legs or a metallic trim on a sofa set. 
The color of metal is down to your preference. Gold and copper shades warm a room and look highly sophisticated. Silver and platinum shades are very contemporary and chic. Or opt for black metal for a more urban look. 
Tie the metallic look throughout the room. Add metallic touches to walls through wall art, or mirror or picture frames. You can incorporate the shades into lighting, too. Treat the shade as an accent to avoid overwhelming the senses in an area that is intended to be calm and relaxing. 
5. Finally, add some softening touches
To fulfill all its purposes, your living area needs to feel cozy and inviting and not be too harsh on the eyes. For this reason, it's really important to pay attention to soft furnishings and other accessories.
Soft, flowing drapes that reach the floor are an instant way to make your room feel and look luxurious. For some, the best curtain fabrics have a sheer look whereas others prefer something heavier. Either way, make sure the fabric is generous and of the best quality for the most appeal. They'll help you create a snug and intimate setting at night, and add interest to your windows by day.
To further soften and add texture to the room, use a combination of rugs, cushions, candles, and real or faux plants. These add interest and make a space feel more welcoming while still being very stylish. 
Follow these steps to achieve your own luxury, contemporary living area. 
For more tips, why not visit a contemporary furniture store? You can see how they style their furniture and pick up some ideas to use in your own space.