5 Most Reliable SUVs to go for in the UAE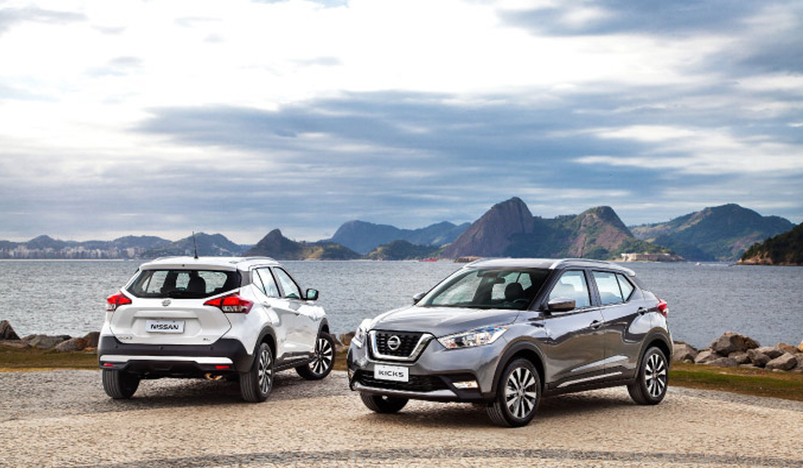 5 Most Reliable SUVs to go for in the UAE
The Middle East is recognized for having natural rough terrain. Almost the whole geographical area is covered with deserts, mountains and barren pathways with gravel. On top of it, the weather is usually hot. 
This is why it is so difficult to find the suitable car which can fit the lifestyle of the Emirati. The abundance of vehicles in the UAE are SUVs. They are perfect for big families and have superior off-road satisfaction. This article will cover the best SUVs which can be found in the UAE market. 
Kia Sportage

This compact crossover SUV was popular in UAE before the redesign in 2017. It's highly reliable with cheap maintenance costs. Three trim levels are EX, LX and SX Turbo. The best technological features such as rear cross traffic alert are added. 
An optional Magna Dynamax Intelligent function is offered to all trims. 
The all-wheel active drive with locking differential easily senses traction needs for all types of weather and roads circumstances. The SUV is powered by a 2.4 liter, I-4, GDI engine that offers 181 horsepower and 175 torque. It should be one of your priorities if you ever buy cars in Dubai.
Land Rover Discovery

If you want both performance and style, look no further. It provides the top speed of 130 mph and can go from 0 to 60 mph in 7.7 seconds. The 7 seats space along with the cargo area can be conveniently managed with the Intelligent Seat Fold feature that is optional. 
The vehicle is fueled by a 3 liter, V6 gasoline engine which delivers 254 horsepower and 443 Nm of torque. Both information and connection are offered with superior technology. The Tow Hitch Assist function can tow up 8201 pounds easily. You can have the world on your fingers with fine navigation. 
Ford Explorer

This SUV is famous all over the gulf region. The vehicle boasts a 3 liter EcoBoost powerful engine. It produces 400 horsepower and 415 Nm of torque. The top speed recorded is 143 mph. 
Both the passengers and driver are given tons of technological features and comfort. It includes a 10.1 inches portrait mounted touchscreen and 87.8 cubic feet of cargo area. The driver assistance functions, full screen maps and stress eliminating features such as Active Park Assist 2.0 and Reverse Brake Assist are extremely useful. 
The Ford Co-Pilot360 special feature senses the nearby traffic jams. A total of seven people can be seated. It is a rear wheel drive with an athletic framework. The towing capacity is 600 pounds. 
Jeep wrangler

This muscular vehicle is perfect for both exploring the desert and going around the city. It is popular mostly due to the convertible option and exceptional off-road abilities. 
The convertible choice allows the family and passengers to have cruising adventures with the roof off. It is manufactured with more than seven decades of 4×4 engineering expertise. The body-on-frame design, electronic lockers, choices in the powertrain, solid axles, e-Torque technology and five-link suspension system are the best highlights of the SUV. 
It provides a 6-speed manual transmission along with the choice of 8-speed automatic transmission. 
Mitsubishi Pajero

The fourth generation of this SUV is immensely popular in the UAE. It is environmentally friendly while giving a sporty performance. Boasting a 2.4 liter, turbodiesel, 4 cylinder engine, 178 horsepower and 317 Nm of torque is taken by the driver. 
It is a four wheel drive which is combined with a switch so that you can use the off-road mode. The 8-speed transmission, rear cross traffic alert and lane departure assist are the best features. It is a true force to be reckoned with and can tow almost all of the vehicles. 
So these were the top SUVs that are suitable for the rocky dangerous terrain of UAE and are thrilling cars. They will redefine the driving experience for you while offering the best technology, functions and ease. 
If you want to sell any car in Dubai, CarSwitch is your place to go. It boasts all models with thorough inspection and testing. You can find your favorite vehicles in the best deals. 
Stay tuned on qatarday blog for more news and updates.