5 Family Friendly Beaches to Enjoy with Water Activities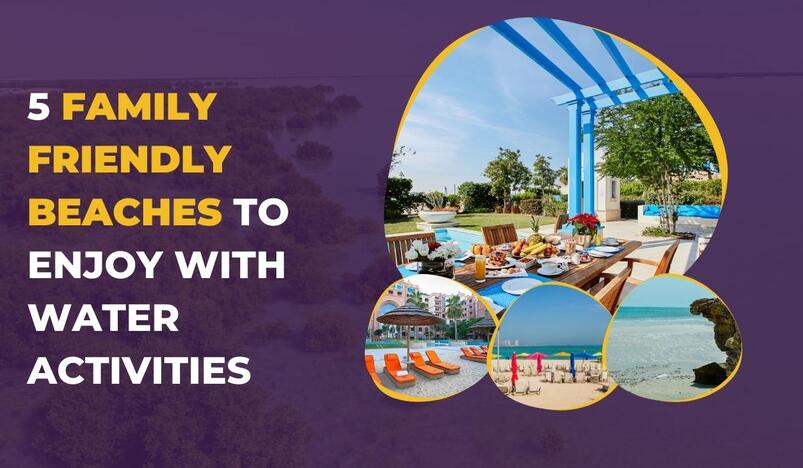 5 Family Friendly Beaches to Enjoy with Water Activities
Beach culture is part of the country's DNA, and whether you prefer to soak up some sun with a book or let the kids entertain themselves safely, the country's beaches, both public and private, are the perfect place to do it. 
Marsa Malaz Kempinski
With a beautiful beach and a pool for the little ones, Marsa Malaz offers an ideal setting for all family members. Furthermore, it offers various water activities, while lifeguards watch over everyone. 
Location: The Pearl - Doha Costa Malaz Bay, Marina Drive, Doha
Hilton Salwa Beach Resort & Villas
A true oasis of comfort and tranquillity, Salwa Beach Resort offers 3.5 km of private beach in lush green surroundings. Kids will undoubtedly find their paradise at the Desert Falls Water and Adventure Park, the largest waterpark in Qatar. 
Location: Salwa Road exit 84, Learaig Interchange, Abu Samra
Katara Beach
One of the most kid-friendly beaches in Qatar, Katara Beach is located in Katara Cultural Village. It offers a variety of activities and a safe environment for children. It's easily accessible, and there is something to keep the whole family happy.
Location: Katara Beach



Fuwairit Beach
Powdery white sand and blue waters make this place excellent for a family escape. Adults can enjoy swimming or kitesurfing, while kids can play in the shallow waters.
Location: Al Ghariya

Al Thakira Beach
A popular place for family gatherings, Al Thakira Beach is a great getaway for both kids and adults. Besides having fun by the beach, you can also arrange a kayaking excursion to the Al Thakira Mangroves, a truly incredible experience that every one will remember or Kite surfing.
Location: Al Khor