360 Nautica's CEO and chairman Featured in Forbes India for the Challengers Powerlist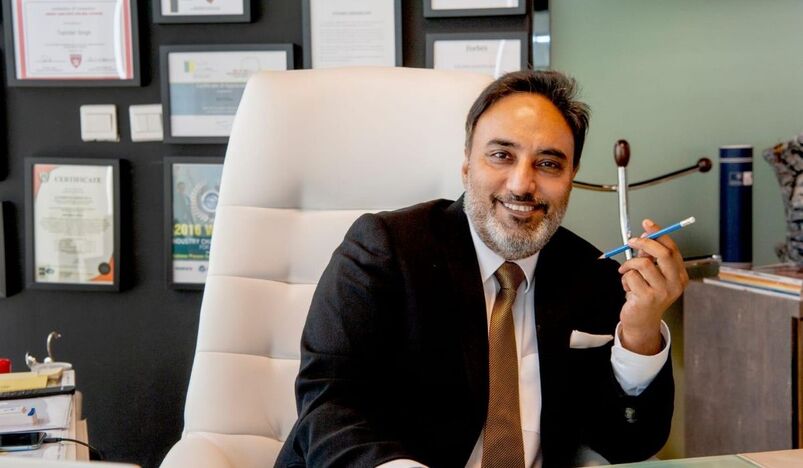 360 Nautica's CEO and chairman Featured in Forbes India for the Challengers Powerlist
The way we react to change determines our outlook. Unfortunately, many people feel that change is "being done to them." But change is necessary for remaining relevant, competitive, and meeting the ever-evolving needs of customers. It also helps to generate new ideas and perspectives to stay ahead in the industry.
In this year, Forbes' July 2021 edition of The Challengers Powerlist, 360 Nautica's Director Dr. Tejinder Singh was featured. In this edition, the leaders who have faced challenges head-on and helped their companies grow manifolds were featured. In addition, these leaders adopted new innovative technologies and encouraged their employees to give their perspectives. These people are the true inspiration for anyone who wants to learn about keeping pace with the changing dynamics of the markets.
360 Nautica is a venture builder and an ecosystem enabler with the pursuit to help passionate entrepreneurs grow their innovation from the ideation stage till they reach their highest potential in the long run. They have built some of the fastest-growing and significant start-ups across the Middle East and India. 
About the Founder 
Dr. Tejinder Singh is a tech enthusiast, investor, and serial entrepreneur. He has been the major driving force behind the growth and exit of many ventures from their inception stage. With over 25 years of experience, he has tapped into a diverse range of industries, including Media, Technology, Entertainment, Ecommerce, F&B, Retail, and Investment management. His visionary ventures have changed the business landscape. He has provided employment to over 25,000 people in his career.
Overcoming Challenges 
The company faced several challenges that include finding good ideas, penetrating new territories, and training people to achieve the goal. He says, "The biggest challenge was to look for alternate cross-border markets." With immense experience in the industry, Tejinder has overcome this challenge by stepping into Qatar and building a series of ventures all across GCC.
Message from the Founder 
Dr. Tejinder Singh advises the entrepreneurs, "Build blue ocean ideas for your start-up, stay focused and be patient. Then, work on the ideas until you are sure about your product/service for the market." For investors, he says, "Do not just invest but work with founders on their products/services. This will pave the way for a faster ROI on your money."