3-2-1 Museum will Host a Football Sports Event for Adults, Juniors, and The Sport Majlis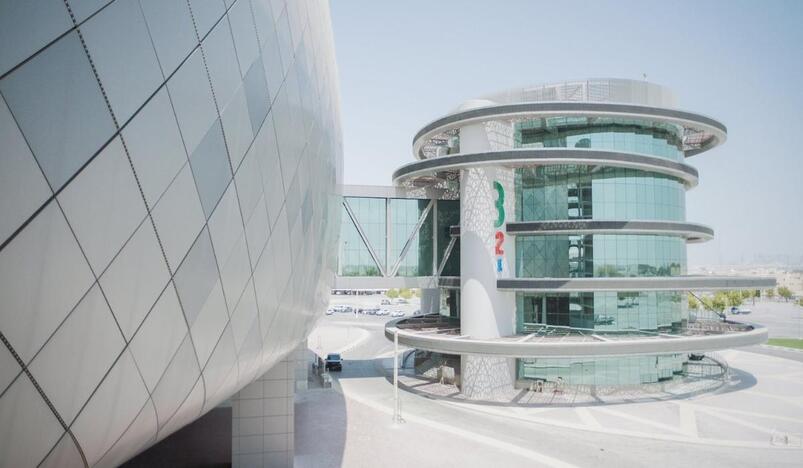 3-2-1 Museum will Host a Football Sports Event for Adults, Juniors, and The Sport Majlis
After a successful event with kids last week, the 3-2-1 Qatar Olympic Museum and Sports Museum (QOSM) will host a Football Sports event for adults.
The "A Day at the Library" event will take place on August 23 at the museum's 7th floor from 4 p.m. to 6 p.m.
The sports event will include discussions on football via art and tour sessions, among other things.
Participants will be able to explore the library and view the football literature gallery, hear about Wagten Mada, participate in a sketching class, and complete a survey. Furthermore, they will be given promotional gifts.
Individuals interested in registering should send an email to qosmlibrary@qm.org.qa or phone +974 4452 5568. 
Junior Majlis, Sport Majlis, and the World of Football exhibition are among the other activities taking place in the 3-2-1 Qatar Olympic Museum and Sports Museum.   
Every Monday, the Junior Majlis takes place to discuss all that is going on in the world of sports.   
On its webite the museum said, "The Junior Majlis encourages young people interested in sport to engage with their peers and discuss all manner of sport-related topics. Different speakers, activities and competitions will feature in each monthly majlis." 
Meanwhile, the Sport Majlis will meet on September 5 from 5 to 6 p.m. The monthly event is designed for athletes aged 16 and above who have a passion for sports.
QOSM explained, "Each session will feature a new topic selected and facilitated by the library team. The goal of the Sport Majlis is to provide a forum for discussion for everyone interested in sport, to exchange creative ideas and explore sport from a new cultural perspective."
All activities are free to attend, but you must register through the museum's website, 321qosm.org.qa.
The World of Football exhibition will take place between October 2, 2022 and April 1, 2023.
This is a spectacular show because Qatar will be the first Arab country to host the FIFA World Cup.
QOSM said: "Like a football match itself, World of Football is displayed over two halves. The first half – Football for All, All for Football – examines the universal and global appeal of football; the beautiful game that is played, watched and enjoyed by millions regardless of age, gender, nationality or socioeconomic status."
It also said, "The Road to Doha is the second half of the exhibition and follows the long journey to Qatar 2022, from the first FIFA World Cup matches in Uruguay in 1930 to the final at Lusail Stadium on December 18, 2022."
Visitors will be able to revisit memories of some of the greatest World Cup moments in history, see behind the scenes of Qatar's successful quest to host the World Cup, and learn about the country's future aspirations.
The museum added "There's nothing like 'extra time' in an exciting match, and that's what the final section of the exhibition, FIFA Making Memories, is about. This section is designed to grow during the exhibition, as objects and artefacts are added to celebrate and record historic milestones as teams make new World Cup history."