21 exciting events that await you in 2021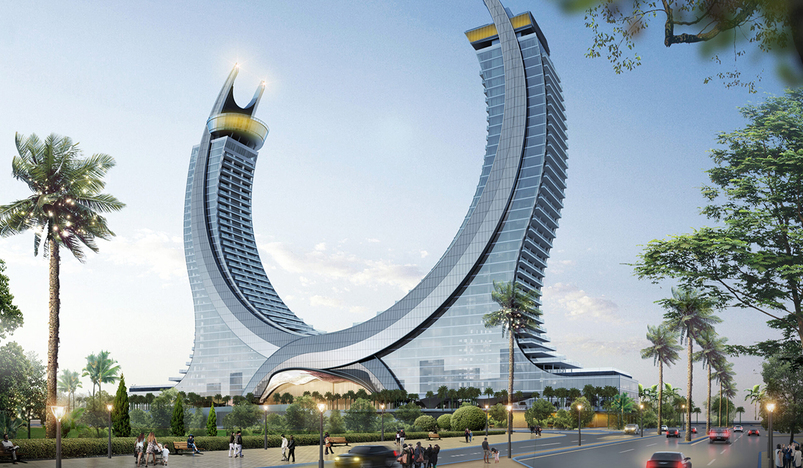 21 exciting events that await you in 2021
The pandemic prone 2020 is behind us and we can all look forward to a host of events in this blessed nation as announced by the Qatar Tourism Council (QNTC) but of course still maintaining all Covid-19 preventive measures.
Hopefully, by end of the second phase of the Pfizer-BioNTech vaccine campaign the majority of the population in the country would have been vaccinated against Covid-19, thanks to the free vaccination generously meted out by the Qatari authorities.
So here are 21 events that you need to look out for as per the QNTC announcements:
1. DFI's Drive-In Cinema – Lusail Cinema (January 21 - April 4)
The Doha Film Institute's Ajyal film festival in conjunction with European Drive-In Film Festival was a huge hit last year and the same open air Drive-In Cinema will continue running in the open-air Lusail Theater grounds until April 4, 2021.

2. FIFA Club World Cup 2020 (February 1 - 11)
The 2020 edition of the FIFA Club World Cup will be held in Qatar from February 1 - 11, 2021 much to the delight of football fans – an event originally scheduled for December but now all ready to kick off in February.

3. FIFA World Cup Mascot Launch (February - TBA)
This is the logo for FIFA World Cup but the Mascot will be unveiled in February and the mystery that hangs in the air is what will be the mascot be? No prizes for right guesses!

4. Lusail Fashion Festival (February 3 - 8)
The Lusail Fashion Festival will be running from February 3 - 8, 2020 on the scenic Lusail Corniche, so ramp up for another fashion festival in Qatar.

5. Aspire Lake Festival (February 11 - 12)
In a remarkable repeat of the January 2020, the Aspire Lake Festival this year's lighting extravaganzas will be held on February 11 - 12, 2021. Magical performances that involve fireworks, lights, music, and colour will wow and amaze audiences.

6. Qatar-USA Year of Culture 2021
The Qatar-United States 2021 Year of Culture, sponsored by Qatar Airways, in collaboration with leading institutions in Qatar and the United States, including Qatar Museums, the Embassy of Qatar in the US, the Embassy of the US in Qatar, Qatar's Ministry of Culture and Sport, Qatar Foundation, The National Tourism Council, Doha Film Institute, Qatar National Library, Katara, Supreme Council for Delivery and Legacy and Qatar Football Association is bound to be a highlight of this year.

7. Doha Jewellery & Watches Exhibition (February 22 - 27)
The Doha Exhibition & Convention Center (DECC) will once again host the Doha Jewellery & Watches Exhibition. This top of the line expo annually manages to draw huge crowds and top class exhibitors of high end jewellery and watches with a record number of 129 exhibitors from 14 countries and 18 young Qatari designers. This year promises to be no different!

8. Al Wasmi Gardens Festival 2021 (February - TBC)
The Al Wasmi Gardens Festival will be back to enthrall nature lovers in February. So if you are lover of nature that naturally this year's garden fest is the place to visit with family and friends.

9. Aspire International Kite Festival (March - TBC)
The Aspire International Kite Festival clouds the skies with innumerable colors featuring a host of countries. First touching new heights in 2017 the kite festival will once again have adults string up their hidden kiddies memories and play out their dreams for four days or more.

10. Qatar ExxonMobil Open - ATP 250 (March 6 - 13)
Get ready to create a racket as the one of the two ATP Tour events held in the Middle East - the Qatar ExxonMobil Open, will be back again this year. ATP tennis champions like Rafael Nadal, Roger Federer, Novak Djokovic, and Andy Murray have won multiple titles at this event and who knows who will lift the coveted crown this year!

11. Shop Qatar (May 3 - June 11)
Shop till you drop at Qatar's biggest shopping festival is mid May with discounts galore across all malls across the country coupled with family entertainment, as raffle draws and what not!

12. Ras Abu Aboud Stadium Inauguration (May - TBC)
The much awaited 40,000-capacity Ras Abu Aboud Stadium built from shipping containers and modular steel is bound to make football fans feel more than contained. The inauguration is scheduled for May a sailor's arm length from nearby port and reflecting in the waters will be Qatar's maritime history as the stadium is located on the waterfront with a scenic view of the West Bay skyline.

13. Al Thumama Stadium Inauguration (May - TBC)
A double inauguration is set to kick off in May as the 40,000 capacity Al Thumama Stadium that looks very similar to the gahfiya – a traditional hat worn by Middle Eastern gentlemen also awaits opening.

14. Qatar Motor Show (September 24 - 27)
Drive up to the Qatar Motor Show that will be happening from September 24 - 27, 2020. Previous editions had hundreds of cars and thousands of car crazy enthusiasts drooling over the latest cars models.

15. Qatar International Food Festival (November 4 - 20)
For those who believe a way to man's heart is thru his stomach than the Qatar International Food Festival scheduled to happen on November 4 - 20, 2021, at the Oxygen Park in Education City is the place to be. Foodies can fill their palate to numerous culinary experiences and satisfy their appetite.

16. 2022 WC Countdown (November 21)
Exactly one year before the FIFA World Cup Qatar 2022™ on November 21 is when everything will only get more exciting from here as Qatar gets ready to host this momentously historic event.

17. Light Me Lusail (November - TBC)
Lusail Marina is all set to light up in a kaleidoscope of colors with interactive light displays and countless photo opps for selfie addicts as the Light Me Lusail be dazzles with yet another colourful comeback in November 2021.

18. Qatar Live (December 1 - 18)
Qatar Live will be back in December to delight melody fans as some of the biggest names if the world of music will entertain and enthrall one and all. Guesstimate  which singer or band will be staging, singing and swaying to the beats of universal songs and beats.

19. Darb Al Saai (December 12 - 20)
Although the pandemic played spoil sport in 2020's Darb Al Saai activities were canceled. Hopefully this year the biggest nationalistic and patriotic event will be bigger and better to celebrate Qatar National Day 2021.

20. Souq Waqif Spring Festival (December - TBC)
The Spring Festival celebrated doubly at the Souq Waqif and Souq Wakrah will entice and entertain with programs  that will enthrall family and friends to no end.

21. Lusail Stadium Inauguration (December - TBC)
The 80,000 Lusail Stadium will be the last FIFA World Cup Qatar 2022 stadium to be inaugurated is where the finals will be staged. Lusail Stadium's design is inspired by the fanar lantern and decorative motifs representative of the Gulf region. Lusail City will have an iconic centerpiece of Qatar's newest metropolis.
Please Note: These events are just some of the events announced by the Qatar National Tourism Council for 2021. The mentioned events/dates are subject to change/cancellation according to the organizing entity.