15,000 cameras to be monitored from the Aspire Command and Control Center During World Cup 2022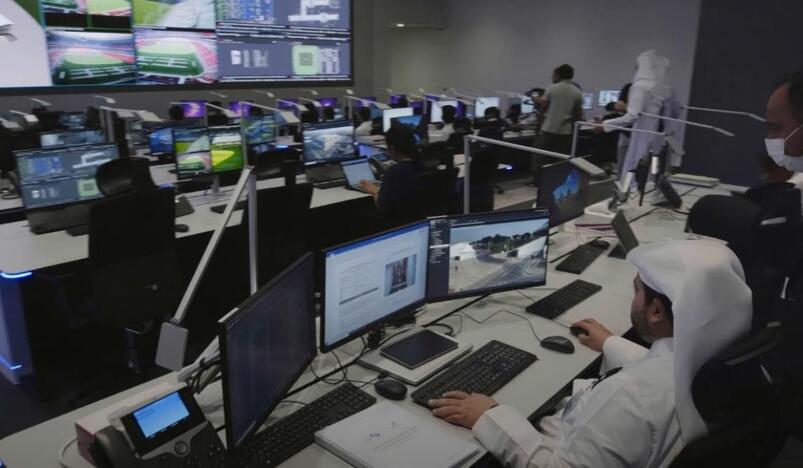 15,000 cameras to be monitored from the Aspire Command and Control Center During World Cup 2022
On 13 August 2022, the Al Sharq newspaper provided details of the Aspire Command and Control Center, which would be responsible for monitoring the streets and stadiums during the World Cup 2022.
The command center will monitor 15,000 cameras installed throughout the eight World Cup stadiums, which will be handled by technicians and will permit communication with spectators.
Furthermore, it was stated that the Aspire control center will assist the administration of most concerns throughout the event; security-related or even minor issues such as toilet leaking.
Surveillance cameras equipped with face recognition technology will be used to track fans, and drones will be deployed to help monitor the amount of people on the streets at the time.
According to Hamad Ahmed Al Mohannadi, Director of the Leadership Center Department at the Supreme Committee for Delivery & Legacy, the technology in place will allow for fast reactions to crises during the tournament.
It was also stated that in the event of an emergency, the command center will be able to inform the stadiums and take the required precautions at the same time.
Furthermore, it was stated that in addition to knowing the amount of people there at the moment, they will also be able to determine how many buses and other modes of transportation are nearby.