14th Al-Jazeera Forum Highlights Gravity of Russian-Ukrainian War on World Security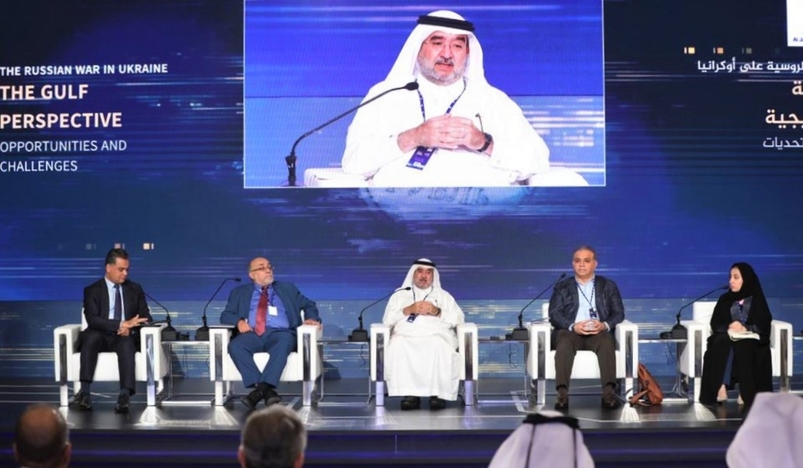 14th Al-Jazeera Forum
The 14th Al-Jazeera Forum highlighted the gravity of the Russian-Ukrainian war on world security, stressing the importance of reaching a peaceful solution to this war.
The forum's participants said that the war will not radically change the structure of the international system, but it may reshape it relatively to become more pluralistic.
The forum sessions noted that putting an end to this war and restoring security and peace to the world is in the interest of the Gulf states in particular, despite the fact that it may appear to be beneficial as a result of high energy prices.
In the long run, the war will lead to global destabilization and increase polarization among its influential forces, which will reflect negatively on the Gulf countries later.
The 14th edition of the Al Jazeera Forum took place under the title, "The Middle East and the Russian War on Ukraine: Growing Crises and Opportunities," on March 11 and 12, 2023. The forum hosted an elite group of researchers, politicians and experts.
Through discussion and dialogue, this edition addressed the Russian-Ukrainian war and examined direct and indirect implications on its main parties and others who were affected by it both negatively and positively. In this context, participants in the forum presented their reading of the distribution of power in the world a year later.
In his speech during the opening of the forum, HE Chairman of the Board of Directors of Al-Jazeera Media Network Sheikh Hamad bin Thamer Al-Thani noted the importance of the topic addressed by the forum, especially after the repercussions of the Russian-Ukrainian war affected neighboring countries and led to a rise in food prices, an influx of refugees, an intensification of the energy crisis, and a heavy shadow over international relations.
Source: QNA